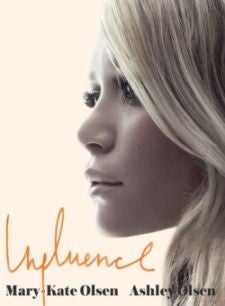 There's something gnawing at you long after you have read Ginia Bellafante's
profile
of Mary Kate and Ashley Olsen. It's not the fact that they won't be interviewed together, it's not that they employee 18 people in their Dualstar company, and it's certainly not that Ashley is the sadistic mastermind of the two. No, it's the fact that the Olsens say they want to build "a true America brand." If these two aim to achieve world domination through marketing, what exactly do they want with America?The details of the Olsens' forward march don't come until the end of the NYT piece, but it's important to digest
every word
:
A visit to their Web site, Mary-KateandAshley.com, provides the opportunity to view the modernist bracelets the Olsens produce with the well-regarded jeweler Robert Lee Morris and also to buy "Our Lips Are Sealed," an eight-year-old movie in which they star, about two girls forced into a witness-protection program on the beaches of Australia.

The Olsens seem to regard themselves above all as artist-moguls, and the challenges they describe are the challenges of businesspeople. They have to figure out how to deal with expanding the Row while still letting it feel like a quiet discovery for whoever is buying it. As Ashley sees it, her career is brand building, in fashion and beyond. "It is what I love. There are so many voids in the market, and I want to find those opportunities and make the most of them." It isn't the cover of Vogue they seem to seek as much as the cover of Fortune.
The duo's forthcoming book consists of long interviews with people who have photographed them, designed for them, and directed them. Interviewing intelligent/famous people is the easiest way to be taken seriously yourself — didn't you know? With speculation already beginning about what the subject of Steve Jobs' Macworld address in January will be, let us suggest: iMKAsh. We'll try to be supportive of the pair's America takeover efforts, but part of us sides with Karl Lagerfeld. In his interview in
Influence
Lagerfeld admits he
agrees with
the going interpretation of the two:
AO: We're five feet and one inch. KL: Oh, I thought my office told me that you were four-foot eight or something. Not that it matters. What you need is a face. If you have a face you don't need height or a voice. Models know this; that's why the good ones don't need to talk much.
No Labels for the Twins But Their Own
[NYT]