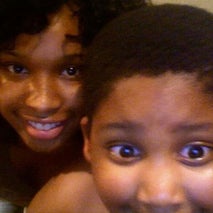 Chicago police investigating
the murders of Jennifer Hudson's mother and brother
and the disappearance of her 7-year-old nephew
discovered a child's body
this morning on the city's West Side. Julian King had been missing since Friday, when Hudson's mother Darnell Donerson, 57, and brother Jason Hudson, 29, were found shot to death in Oscar-winner's childhood home. The estranged husband of her sister Julia was arrested but has yet to be charged in connection to the deaths, and amid calls of support by everyone from Barack Obama to her fellow
American Idol
almuni, Hudson this weekend offered a $100,000 reward for information leading to the boy's safe return. More after the jump.The
Sun-Times
reported in the last hour that police were summoned to S. Kolin Ave., where the body of a black male child was spotted in a white Suburban SUV. The cops aren't yet commenting, and an Amber Alert remains in effect for Julian, whose mother
discussed the shootings
and suspected kidnapping at a press conference Saturday in Chicago. Her plea for his return came as
FBI investigators joined Chicago police
in the hunt — a clue that authorities suspected the boy may have been taken across state lines, though local detectives
said Sunday
that the search would concentrate on "the immediate vicinity" of the home.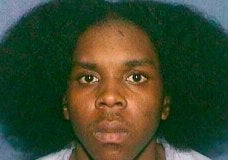 Meanwhile, Julia Hudson's estranged husband William Balfour (right), 27,
remains in custody
as a "person of interest" in the shootings and the disappearance of Julian King. Balfour, whom police say they are holding on parole violations related to his conviction of attempted murder in 2006. He has not been charged in any cases related to the Hudson tragedy, and so far has been reported to not be cooperating with investigators. The Hudsons have received a surge of public support since Friday; Jennifer Hudson yesterday thanked the fans who
flooded her MySpace page
with prayers and condolences, and Barack Obama — a fellow Chicagoan upon whose request Hudson sang the national anthem before his speech at this year's Democratic National Convention —
issued a statement
of his own on Saturday. The
American Idol contingent
came out not long afterward, and Hudson herself stepped up Sunday with
a $100,000 reward
for details leading to Julian King's return. Developing...
UPDATE:
(12:41 p.m.)
From the AP
: "While the body has not been positively identified, FBI Deputy Director John S. Pistole said authorities believe it to be that of Julian King, who also lived in the home."