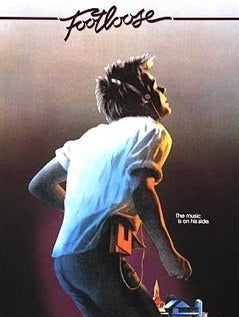 With its star's
$42 million worth
of opening-weekend muscle and the all-important
Kevin Bacon blessing
behind it, Zac Efron and his
Footloose
remake are leaping to the front of the development queue at Paramount. The updating of the studio's 1984 high-school dance melodrama, which has been idle at the studio for years without that singular, Bacon-esque talent to guide it to market, now has a rewrite on the way, new songs in the works and one heartthrob to rule them all — for a price,
notes Variety
.Efron could pull in mid-seven figures for
Footloose
— by far his biggest payday to date — in addition to script approval for the story of Ren McCormack, a surly city kid whose relocation to a Midwest hellhole where dancing is banned ignites a particularly well-choreographed civil-disobedience streak.
Dirty Dancing
's Kenny Ortega is attached to direct while
Nick and Norah's Infinite Playlist
director Peter Sollett is polishing the screenplay. All of which are secondary details, we know, to the burning questions of what will survive from Bacon's star-making original. The soundtrack will reportedly retain hits including "Let's Hear it for the Boy" and "Holding Out For a Hero," but more importantly, what arrhythmic schlub will replace the late Chris Penn in the first song's requisite dance-instruction montage? And does Efron have the brooding edge to
own
the latter tune's cutthroat,
tractor-centric game of chicken
? The
End of Ideas jury
is still out on this one, but if Efron vetoes the bleacher make-out session to "Almost Paradise," expect trouble. The guy has to get to second base eventually.