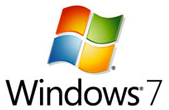 God bless John Markoff's ethics-addled heart. The veteran
New York Times
reporter sucks up industry-spin bullshit, fake quotes and all, then repackages it as truth I can cut and paste. Why is
Windows 7 suddenly in the news
? Same reason Microsoft's cloud-based Office knockoff,
whatever it's called
, was also demoed to developers in Los Angeles this morning:
The problem was highlighted last week when Microsoft reported its financial results for the most recent quarter. Its Windows unit reported just a 2 percent rise in revenue against a 4 percent decline in operating income. The computer industry viewed the setback as a shift of historic proportions. The company acknowledged last week that the mix of Windows sales in both mature and emerging markets had tipped more toward low-cost PCs, which come with lower-margin versions of Windows and often not Vista. Sales of Office software rose 23 percent, bringing in more revenue than the operating system.