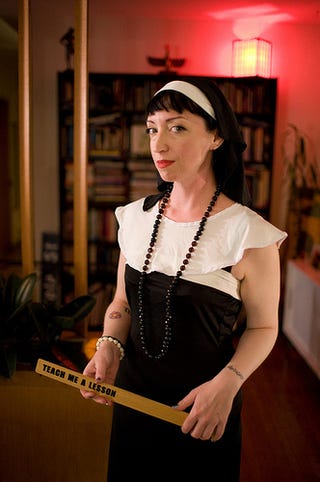 Laid-off sex blogger Violet Blue has resurfaced
after her unpublishing
. She appears to be in good spirits, debuting her Halloween costume as a naughty nun. Never mind that she should be the one getting
her
knuckles rapped for fibbing! We hear her departure from Fleshbot, Valleywag's smutty sister site,
wasn't as consensual as she'd have you believe
. Can you think of a better caption? Leave it in the comments. The best one will become the post's new headline. Yesterday's winner:
nirreskeya
, for "Elevation's new partners."
(Photo by Scott Beale/Laughing Squid)