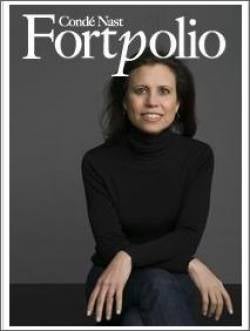 Portfolio
, Conde Nast's $100 million business magazine, has finally hit what will probably prove to be a permanent downward slope. The latest word is that the magazine is laying off
20% of its total staff
—including the
vast majority
of its web staff—and cutting publication to ten issues per year. Of all the troubled magazines lately,
Portfolio
is the most significant. Because the decline of
Portfolio
marks the final, incontrovertible end to the days of big, brash print magazine launches. The good times are over, kids.
Portfolio
had lots of things against it from the start. The $100 million investment from Conde Nast placed almost superhuman pressure for immediate success on the editor. And that may have been the biggest problem of all: the editor, Joanne Lipman, was not particularly good at her job. Lately she may have even been
losing the patient support
of Si Newhouse, her overlord and protector. She never really had the support of her staff, and even her deputies may have had
waning enthusiasm
for her management. Lipman remains in charge for now; but if the magazine survives in the long term, it will probably not be with her at the helm. The magazine's immediate problems are the same ones that face
everyone else in the business media
: that at the time of this economic crisis—the biggest possible story—there are also the fewest possible advertisers. (It didn't help that the magazine decided to
ignore the crisis altogether
on the latest cover).
Portfolio
made a big show of attracting high-profile talent with big paychecks; that was when Wall Street was doing well. Now, they'll have fewer issues to put those writers' material in, and a vastly simplified website without a need for a lot of daily content. Some people will have to go. Big names will be leaving
Portfolio
soon, upset that they signed on there in the first place—and left without any prospect of receiving an equally good offer somewhere else. Here's the takeaway, as the business types like to say: the
Portfolio
gamble failed. It wasn't meant to be. Not even a bottomless budget could counteract the fundamental forces that are pushing the media online. The magazine had a lot of talent, a lot of resources, and a lot of good content; but it couldn't put together a package that justified the exorbitant investment in print. Certainly,
Portfolio
doesn't need to fold just yet; if they can ride out this downturn, streamline the staff, and come out stronger on the other side, they might be around for years and years to come. But their future, like everyone's, is not in the old model of no-expense-spared print behemoths. Magazines will be targeted to niches. General interest publishing will move online (which makes it strange that the mag is laying off its online staff—might be a move in the wrong direction). Thanks for giving it one last shot, Conde Nast; you offered enough proof for anyone.