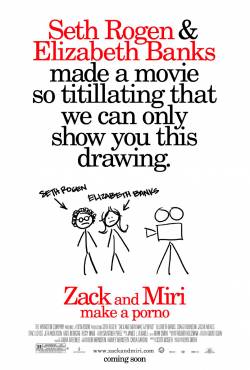 The
salacious
title of the Weinstein Co.'s new Kevin Smith flick
Zack and Miri Make a Porno
is proving to be a bad decision. It's already
screwed up
the movie's
marketing efforts
. Must it lead to stilted reviews as well? "And so it will hardly be shocking that 'Zack and Miri Make a Porno' is about two people, named Zack (Seth Rogen) and Miri (Elizabeth Banks), who make what my copy editors would prefer that I call a pornographic movie,"
writes A.O. Scott
in the
Times
today. To be fair, the
Times
is full of pussy-ass hoes.