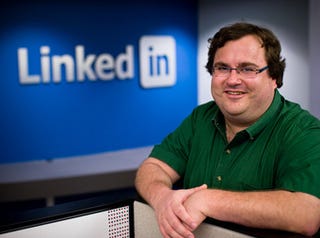 LinkedIn, the richly funded business-networking website, is indeed
laying employees off today
. (No numbers available yet; if you know more details,
please send them in
.) But we know of at least one person who's
skipping
sticking around for the cuts: Reid Hoffman, the company's chairman and cofounder.
He's in Japan, speaking at a conference. A convenient absence. Hoffman is described by his underlings as generous and kind, but we hear he didn't oppose the layoffs. We also notice he wasn't kind-hearted enough to cancel his trip and console his employees in person.
Update:
We're now told Hoffman did cancel his trip to Japan for the conference, at the last minute.