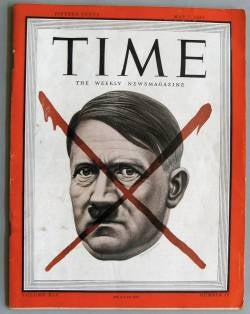 Yesterday we heard about the beginning of the
pricey
600-person layoffs at Time Inc.—memos went out
at several major magazines
announcing that dozens of staffers would be cut. But this is an international company, and its trouble isn't limited to America. We hear that the European offices of
Time
,
People
, and
Fortune
could be facing severe cuts as well: A tipster tells us:
Yesterday there was a mandatory meeting after we received the memo from Rick Stengel in New York. The 20 layoffs in New York are only the beginning. During that meeting, TIME Europe's HR director Ellen Schultz said that "at least 20 people are at risk" here in London; approximately 100 people work here (at TIME, People and Fortune — with TIME having the largest presence) and layoffs will affect both the business side and the editorial side. Some international operations will also "be consolidated to New York." Currently TIME Europe (or ATLO as it is known here) produces a free-standing edition (with its own editors, writers, reporters, designers, etc.) so consolidation could mean that ATLO will become like Newsweek International (which is produced out of New York).
There appears to be nowhere to hide. If you know more about the Time Inc. layoffs,
email us
.