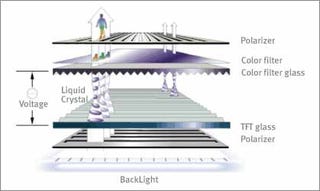 LG, Sharp and Chunghwa have agreed to plead guilty. The crime:
Coordinating higher prices
on flat-screen LCD displays sold to Apple, Dell, Motorola and others. The Department of Justice's antitrust division claims the three companies held meetings and traded messages in order to agree on higher prices for the displays. The
DOJ's press release
has full details.
(Illustration by Plasma.com)