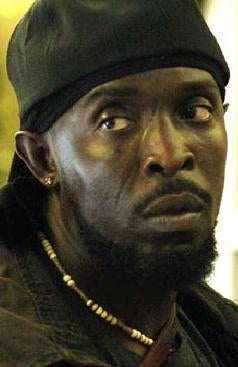 Double Happiness:
When you look at this picture of Philip Seymour Hoffman, what do you see? Wait, what? That's Omar from
The Wire
? C'mon, kids — where's your inner film cineaste? If you had the imagination of Todd Solondz, you'd take Omar's portrayer, Michael K. Williams, and cast him in your new
Happiness sequel
to play the exact same obscene caller Hoffman essayed in the first film.
indieWIRE's
Peter Knegt was the first to look at the sequel's full synopsis and notice that every character from the first film is returning after a wild,
Palindromes
-style recast. Paul Reubens is Jon Lovitz. Ciarin Hinds is Dylan Baker. Sadly,
Paris Hilton
is not Camryn Manheim. [
indieWIRE
]