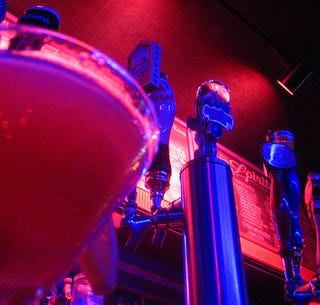 If your office cut its holiday day party budget, don't despair! There's still ample opportunity to make out with that coworker from the 3rd floor — on someone else's dime.
iWidgets
is launching version 2 of its social syndication platform at Project One from 6-9 p.m. WorkIt.com's
annual Silicon Valley Mixer
for startup types is at Techmart from 6-9 p.m. Salesforce.com is hosting a
technology social networking night
with food, games, and swag at the Four Seasons from 6-8 p.m. And for something low-key, Avangate is having
casual drinks
with software publishers at the Tied House in Mountain View from 6-8 p.m. Drink on!
(Photo by Rick)
Got something to add to the calendar? Send it to calendar@valleywag.com.