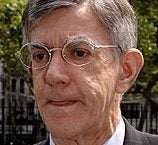 For most of the rich, the object of charity is to make one's name known. Alberto Vilar, a founder of a once-high-flying tech-stocks fund who stiffed New York's Metropolitan Opera on a $25 million pledge, has succeeded all too well. But his name is in court documents rather than the opera halls and college buildings he had hoped for. A jury found Vilar and his partner, Gary Tanaka,
guilty of stealing $20 million
from customers of Amerindo Investment Advisors, in a series of frauds dating back to the dotcom bust. He could face 20 years in prison.Vilar, among other things, was charged with $5 million from heiress Lily Cates, the mother of actress Phoebe Cates, and using some of the proceeds to make a donation to Vilar's alma maters. That was one of the few contributions he actually carried out; he had promised some $200 million to nonprofits over the years, including the Met's $25 million. As he failed to come up with the money, his nameplates came down from the institutions he'd promised to sponsor. Plácido Domingo is among the artists he left shortchanged. (A performing-arts center in the ski-resort town of Beaver Creek, Colo., still carries Vilar's name, though.) What brought Vilar down ultimately, was the dotcom bust. He
rode big bets
on Amazon.com, eBay, and Yahoo in the '90s to make billions of dollars, and his net worth peaked at $950 million. After the Nasdaq crashed in 2000, though, investors say Vilar promised to put their money in safe interest-bearing accounts — and instead, kept investing it in hopeless tech stocks. All the while, he kept
giving away money to charities that he didn't have
. Which makes me wonder: Who is the Alberto Vilar of today, and how long will it take to uncover his misdeeds? The quest may be fruitless, if only because there are too many to count, let alone prosecute. The craze for mortgage-backed securities has made Vilars of almost every fund manager out there. A promise of safety which turned out to be false; that is the theme of the meltdown that has touched every market on the planet. The main difference: Vilar was clever enough, the jury that convicted him must have believed, to know he was fooling his clients. His successors were merely fooling themselves.