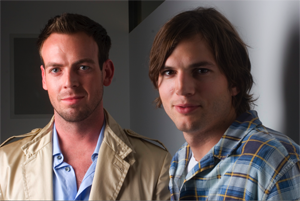 It was a fantasy left over from the last boom: Hire a movie star to pitch your startup, and the dusting of tinsel will turbocharge sales. Those William Shatner ads sold plane tickets for Priceline, right? But the career of hard-partying entrepreneur Andrew Frame did not follow that script. We hear he was just fired as CEO of the Internet-phone startup he cofounded, Ooma. His most notable decision, hiring actor Ashton Kutcher as "creative director," did not pan out; Kutcher made a few
incomprehensible videos
, and then faded from the scene.Frame, a high-school dropout who'd nevertheless managed to get a job at Cisco, the networking-equipment maker, could have been at least a TV star himself; he
looks eerily like
Will Arnett's G.O.B. character on
Arrested Development.
And Ooma's products, the Hub and the Scout, are pleasant enough to look at, too. As if there wasn't enough of a Hollywood connection, Frame
lied about the Palo Alto-based startup's age
.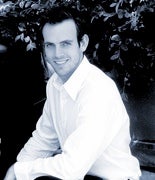 But a pretty face is not enough. Ooma's problem, minus the technical analysis, amounted to this: It was never as simple as a Hollywood pitch.
Try as he might
, Kutcher could never turn it into a movie trailer. (Perhaps if he'd hired the late voiceover artist Don LaFontaine to intone "In a world without phone bills ...", it might have had a chance.) Cell-phone carriers long ago figured out that making phones cheap and charging more for monthly service helped win subscribers. Ooma tried to flip that around, charging $399.99 for a Hub device and offering phone service for free. It has since slashed the price to $249.99 — but enrolled all new customers in a $99.99/year service plan for extra voicemail features. (You have to cancel the service to after a 60-day free trial to avoid being charged for it.) Frame tried to compensate for these
flaws in his business plan
with a crush of PR. Servile tech blogs like TechCrunch, eager to talk up the Kutcher connection, played along without asking hard questions about Ooma's product. Ultimately, that's what undid him. Our tipster tells us the board "is done with Frame's lack of integrity and moneywasting PR trips and took him out." Other executives have been reshuffled, and a former president of Vonage — a more conventional Internet-phone service that's also losing money — is trying to help the company raise money. If this were a movie script, it would be time for the third act and a happy ending. But I don't think Ooma will go Hollywood in that way, either.
Update:
Tim Weingarten, an Ooma board member and investor, has sent the following response:
I read your article today about Andrew Frame, and as an investor and ooma board member from when I first seed-funded ooma, I feel compelled to correct several inaccuracies. I think it's important you hear this directly from someone who is both a board member and also the largest investor in the company. 1. Andrew has not been fired from the company. The company has made substantial progress with Andrew as CEO. It has been Andrew's vision, leadership and guidance that made it clear to me and the other ooma investors to invest the $45m of capital that has gone into the company over the last 4 years. Andrew's involvement and vision for the future product direction is a critical aspect of the board's intent to invest more in ooma in the future. 2. Andrew's success and contribution at Cisco was the foundation for the original bet we placed on ooma. He joined Cisco at a very young age and excelled quickly to be a top respected technical expert and contributor throughout the organization. We place our bets on people and we performed significant due diligence on Andrew's accomplishments at Cisco and elsewhere and were very impressed with his references and contributions in companies small and large before ooma. 3. The company is growing revenue rapidly and we are pleased as a board with their progress.