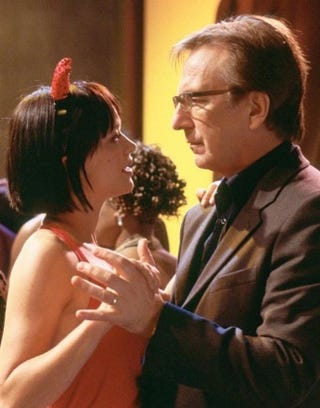 We stand corrected! Not everyone is
canceling their Christmas parties.
Magazine publishing biggie Bauer (
InTouch, Life & Style
) is having a "Bauer on Broadway" Christmas party in Weehawken, where you can perform your favorite showtune with a live band! The only drawback? It costs a whopping $170 to bring a spouse or significant other (or, you know, drunken friend) to the shinding. Which is funny because, as a tipster puts it, that kind of "encourages infidelity." If it's too expensive to bring a date, then you'll be at a dateless party with a bunch of your sloshy coworkers and, well,
workplace awkwardness can happen.
Though it
is
in New Jersey, and getting extramarital nookie across state lines isn't really cheating anyway. See the full invite below.