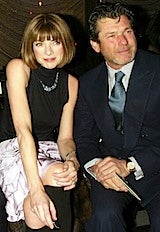 Can Wenner Media go three weeks without another spurt of layoffs? Probably not, judging by its recent history. The latest seemingly whimsical cuts came earlier today.
An indeterminate number of people were let go in "big layoffs" in production, sales and marketing, a tipster tells us. Most of the recent cuts are said to be recent hires, at the Us Weekly and Rolling Stone publisher for less than a year. (More info? Shoot us an email.)
Let's review the history:
"Big layoffs" across titles (sounds like) on Jan. 8.
At least three editorial staff let go from Rolling Stone Dec. 19, just before head honcho Jann Wenner heads off for his annual long winter break.
Four or more Rolling Stone staff, including the online editor, let go in early December.
"Several online people, several marketing people, an assistant, a sales rep and three unnamed people from Men's Journal" in early November.
Our dartboard says the next round on... Jan. 30?