One would think that Twitter's 140-character limit would put a cap on oversharing. But one would be wrong. Hints of a 30 Rock star's bowel movements, plans for drinking in public, delicious hair, and more:

S
Tina Fey (or someone doing a bad impression of Fey, who could possibly be Fey herself) questioned her masticatory work ethic.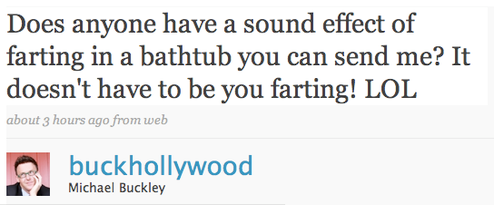 S
YouTube microstar Michael Buckley wanted to listen in on an intimate moment.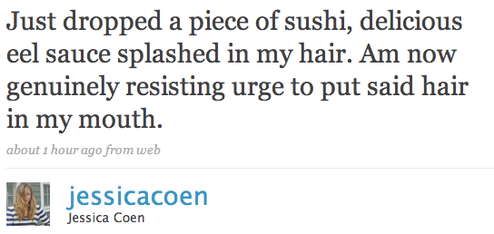 S
New York editrix (and beloved Gawker alumna) Jessica Coen wanted to lick herself.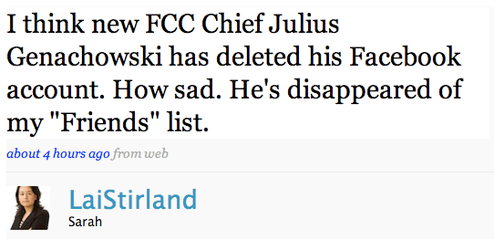 S
Wired contributor Sarah Lai Stirland couldn't even contemplate the idea that the new chair of the FCC might have defriended her.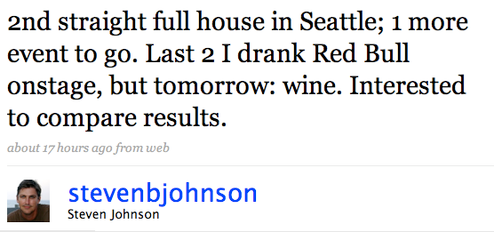 S
Steven Berlin Johnson, the author and chairman of New York startup Outside.in, announced plans to drink at a book reading. (Note: We hear Johnson is getting paid by Outside.in even when he's on book leave. So venture capitalists are paying him to read and drink. Sweet!)

Anyone else's tweets we should keep an eye on? Send us their username.