We all know Bernie Madoff scammed people out of billions, for years. What about his immediate family members, who were all working for him? Essential facts below: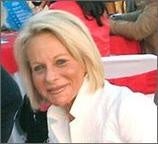 Wife: Ruth Madoff
Business Connection: She worked in Madoff's office. In a cookbook she published in the late '90s, she called herself "director" of Madoff's securities firm, which is vague enough to mean anything. The current parlor game among those who knew the Madoffs is guessing how much, if anything, Ruth knew about Bernie's scam.
Factoids: She has a psychology degree from Queens College and a master's degree in nutrition from NYU, which doubtless helped her write her (poor-selling and ghostwritten) kosher cookbook. She was considered warm and personable and several of her friends invested with Madoff. [Pic: NYT]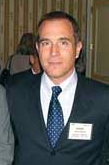 Son: Mark Madoff
Business Connection: Worked for Bernie's firm as director of listed trading. Joined in 1986 after graduating from the University of Michigan. He and his brother turned their dad in after he revealed to them that the business was a Ponzi scheme.
Factoids: A choice quote from a profile in 2000: "'All of his family members grew up with this being our lives. When it is a family operated business you don't go home at night and shut everything off, so you take things home with you, which is how all of us grew up,' says Mark Madoff."

Son: Andrew Madoff
Business Connection: Madoff's youngest son, he joined the firm in 1988 as director of Nasdaq trading after graduation from Wharton.
Factoids: Andrew, Mark, and their cousin Shana started an oil exploration business called Madoff Energy in 2007 that is still a going concern. Naturally, "Madoff Energy picked one of the worst times to become involved in energy drilling." Additionally, Andrew and Mark had their own foundations—which were not managed by Madoff Securities.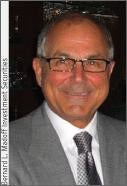 Brother: Peter Madoff
Business Connection: Joined Madoff's firm in 1965, and rose to senior managing director and head of trading. He was the firms' chief compliance officer, and perhaps not the best one ever. Graduated from Queens College and Fordham Law School.
Factoids: Bernie's younger brother was so seriously considered heir apparent to the firm that he and Bernie avoided flying together, in case the plane crashed. Peter is an avid skier, and hated blue pens. He is being investigated extremely closely, but no evidence has arisen so far to implicate him in the scam. [Pic: WSJ]