Oh, the plaintive tweets about New York's lousy weather! And yet the media elite remained so addicted to Twitter they took off their mittens to overinform the world.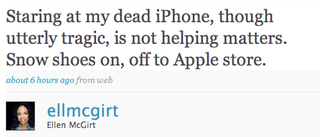 S
Fast Company editor Ellen McGirt grappled with a broken iPhone ...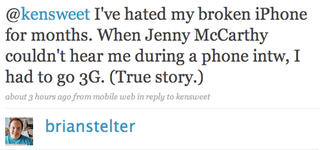 S... and so did New York Times TV blogger Brian Stelter.



S
AllThingsD blogger Peter Kafka kept his eye on the thermometer ...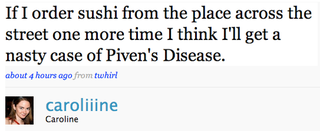 S
... while CNET News reporter Caroline McCarthy worried she might turn into one. (What really should concern her: All that platonic cuddling with fameball Rex Sorgatz!)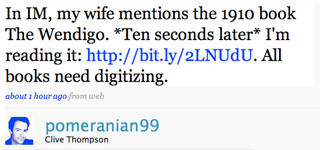 S
Things got frosty for Wired contributor Clive Thompson ignored his wife, Emily Nussbaum, for a book. Nussbaum, a New York editor-at-large, took her complaints to Twitter.