The Twitterati did not have a good day. Professional web personality Amanda Congdon hates racists, crackpot visionary Jeff Jarvis still hates the media, but TechCrunch editor Michael Arrington is hated most of all!

S
TechCrunch editor Michael Arrington, who believes Europeans are too lazy to found startups, experienced drooling contempt at the DLD conference in Munich.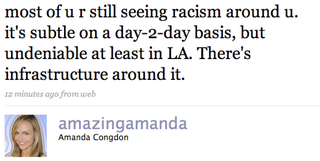 S
Vaguely employed videoblogger Amanda Congdon concluded that L.A. is full of racists.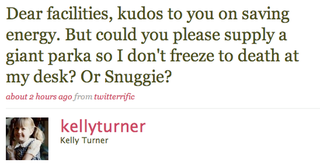 S
Macworld editor Kelly Turner froze in San Francisco.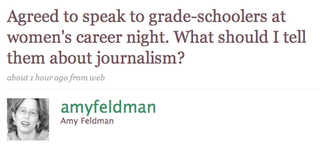 S
BusinessWeek's Amy Feldman thought about the children.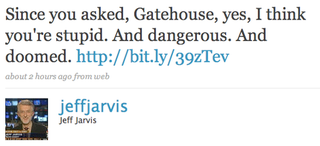 S
Media critic Jeff Jarvis criticized the media.

Anyone else's tweets we should keep an eye on? Send us more Twitter usernames, please.