So much media news already this Wednesday, but there's more(!): WaPo Book World's gone, Super Bowl parties are canceled, and Reader's Digest's brutal recession memo: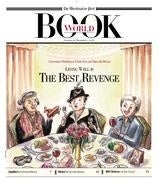 Earlier rumor confirmed: the Washington Post is killing its Book World section and move its reviews inside the paper. That cuts the number of worthwhile papers with book review sections to, uh, one. Luckily everyone will be too busy self-publishing their own books to notice.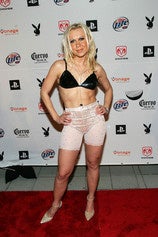 Playboy and Sports Illustrated have both canceled their Super Bowl parties! The only party left now is sponsored by Deadspin, and held in your apartment, and catered by you.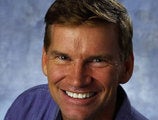 The Blago media tour has wrapped up, but the barrage of gay sexy pastor Ted Haggard interviews starts tonight, and continues through tomorrow! Jesus spake, and he sayeth: go forth and speak to Larry King, Ted.


Wow, Reader's Digest is just implementing every possible recession cutback at once. From the brutal memo that just went out to staff worldwide:
1. Globally, about 8 percent of the approximately 3,500 current fulltime positions are being eliminated, along with restructuring in the divisions to reallocate the work.

2. Globally, all FACE and similar employee recognition programs that involve cash awards will be suspended until further notice... Tuition reimbursement in the U.S. and International divisions (where applicable) will be suspended immediately.

3. Globally, there will be no merit increases through FY10. There will be no exceptions other than where local law or agreements supersede. Promotions will be evaluated on a case-by-case basis.

4. In the United States, the company will completely shut down for five designated days in both 2009 and 2010, creating the annual effect of one week's mandatory additional vacation, unpaid.

5. In the United States, the company will suspend until further notice "matching" contributions to the 401(k) Plan, effective March 1, 2009.
Brutal.