S
What were Twitterati like Michelle Malkin, Xeni Jardin, and Michael Buckley high on today? Doesn't really matter — they're all addicted to Twitter. Today's most addled tweets:

S
Dmitry Shapiro, founder of also-ran online-video startup Veoh, wanted his staff to bare their backsides.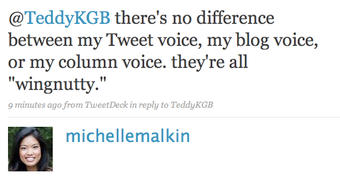 S
Conservative wingnut Michelle Malkin was honest with herself.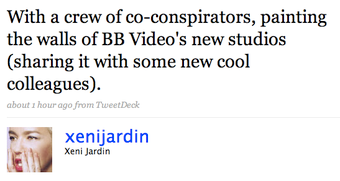 S
Intergalactic Boing Boing editrix Xeni Jardin inhaled paint fumes.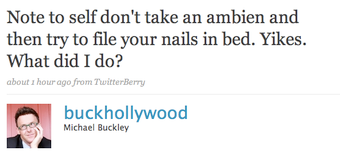 S
Michael Buckley, the gayest YouTube microstar in Connecticut, popped a pill.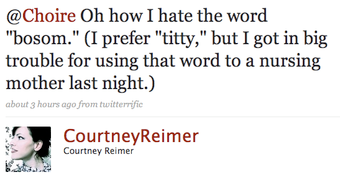 S
Funemployed journalist turned social media consultant Courtney Reimer racked her brains.



S
Special bonus: Denver writer Gil Asakawa sent us a direct tweet. He wanted to teach us how to use Twitter. Thanks, Gil, but we're good!