S
What's your problem? And why aren't you tweeting about it? Today, everyone from John Lithgow to Peter Kafka joined the bitterati in airing their gripes.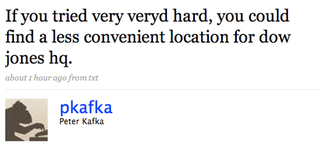 S
Dow Jones subcontractor Peter Kafka bitched about his commute.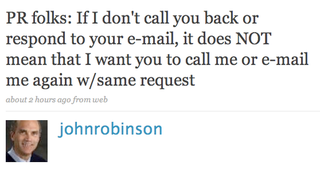 S
Greensboro News & Record editor John Robinson bitched about PR people.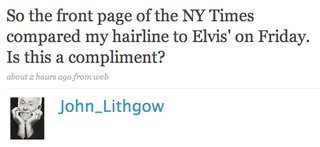 S
Space-alien actor John Lithgow bitched about the New York Times.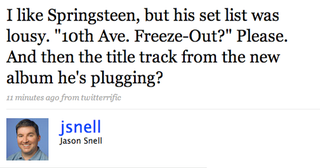 S
Macworld editor Jason Snell bitched about Bruce Springsteen's Super Bowl set.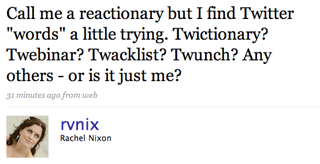 S
NowPublic news director Rachel Nixon bitched about Twidiots and their Tweologisms.

Anyone else's tweets we should keep an eye on? Send us more Twitter usernames, please.