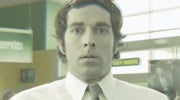 Our 3-D glasses are still firmly affixed to our faces, but our hopes that they would make The Early Show or CNN's Rick Sanchez more watchable proved futile. We'll try again with Chuck.
WATCH
Chuck [8 PM, NBC] - Sometimes this melange of action-comedy-drama-espionage works, and sometimes it seems more like first-run syndication that network programming (ZING!), but we like NBC having the stones to show it totally 3-D (and then stream the 2-D and 3-D versions online). Tonight's special episode has Chuck (Zachary Levi) being enlisted to protect international rock star Tyler Martin (Dominic Monaghan), while Morgan (Joshua Gomez) wins two backstage passes to Martin's concert. Ex-Pittsburgh Steeler Jerome "The Bus" Bettis co-stars as an ex-con football player who starts working at the store. Keep the glasses on for Medium for 50% more Patricia Arquette shocked expressions.
Bromance [9 PM, MTV] - Taking a page from the Momma's Boys playbook, Brody Jenner's mom drops by to run the three remaining suitors through a lie-detector test. While the admissibility of polygraph results in court is a matter of judicial discretion, verifying whether some dude has ever turned his back on one of his boys is an essential prerequisite for Jenner friendship. The reality pastiche continues as B.J. visits the hometowns of the remaining finalists before deciding who is worthy of becoming his bro. We're rooting for Femi, as his emotional outbursts have been the most authentic.
TiVo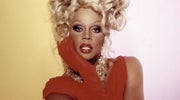 RuPaul's Drag Race [10 PM, Logo] - RuPaul Charles hosts this new competition show where nine dudes compete to be the "Next Superstar Drag Queen of the World." Judged by Paris Hilton's writing partner Merle Ginsberg and Project Runway rude boy Santino Rice, the show promises chills, thrills and spills and an eventual winner who will hopefully fill the drag queen void no one has seemed to notice. In the first episode, the contestants use clothing and accessories from the thrift store and 99-cent store to glam themselves up. We'll personally streak Pazzo Gelato and Circus of Books if they can go the whole season without using a Donna Summer, Gloria Gaynor/Estefan or Whitney Houston song in a montage. It's a pretty safe bet, although Logo might not be forking over the dough for those licenses.
KILL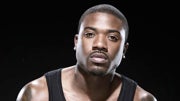 For the Love of Ray J [10:30 PM, VH1] - VH1's reality-love-competition show department (they must have an entire floor) gives us another straight-to-The Paley Center for Media gem. 14 reality skanks attempt to convince Ray-J that true love does exist. For the uninitiated, Ray J is a singer/songwriter/actor best known for being Brandy's brother and for starring in a sex vid with then-girlfriend Kim Kardashian. According to Ray J: "I've been in this game a long time...I've been with a lot of women but I'm ready to get out. I want to do this show to find a ride or die chick, a chick that makes me want to get out of the game." We believe he is paraphrasing Winston Churchill.