Universal announced today that they're planning a live-action movie version of the game Candy Land. You read that right. Ridley Scott's working on a Monopoly movie. So what boardgames could be next? Let's speculate.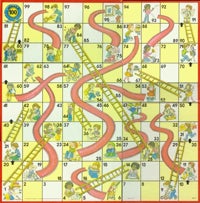 Chutes & Ladders
Logline: Speed Racer meets Rollerball meets Contact in this high-octane thrill ride, which depicts a futuristic sports league of zooming "Wormhole Surfers." Set against the backdrop of a dystopian megalopolis planet of towering skyscrapers, the film stars Shia LaBeouf as Zax, a rebellious young punkster who takes on the corrupt leadership of the Wormhole Surfing League... feet first.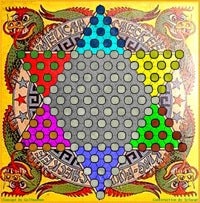 Chinese Checkers
Logline: Set on the perilous North Korean border, Clive Owen stars in this searing political thriller about the daring maneuvers made when trying to smuggle North Korean defectors into glorious freedom. Partly based on this National Geographic article.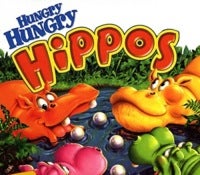 Hungry Hungry Hippos
Logline: Comedy legends Martin Lawrence and Eddie Murphy team up again in this irreverent comedy. Lawrence and Murphy, with the help of an amazing makeup and special effects team, play Rae'niqua and Dwee'shawna Hippo, two Atlanta sisters who are, ahem, large and in charge! When a nasty real estate developer (Christopher McDonald) threatens to force them out of their grandmama's house, they enter an eating contest to raise the funds to save their home! Along the way their friends and neighbors learn that it's what inside that counts, and that you should never judge a book by its (very large!!) cover.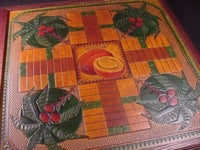 Parcheesi
Logline: Slumdog Millionaire meets Agent Cody Banks. International sensation Dev Patel plays Dev Parcheesi, MI6's youngest (and hippest) agent. Assigned to a top secret mission in his native India, Agent Parcheesi travels home. To see his disapproving family, and to save the day! An evil tycoon known only as Shiva (Naseeruddin Shah) is rounding up local children and forcing them to work as slaves in his video game factory. It's up to Parcheesi to get the kids 'home' (just like in the game) and to apprehend Shiva. It all culminates in a thrilling virtual reality climax. At the end all the ladies will be shouting "Parcheesi!!"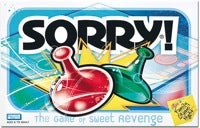 Sorry
Logline: When Lincoln (Tom Welling), Alissa (Sophia Bush), Manning (Kellan Lutz), and Charlie (Ashley Tisdale) traveled to Alissa's uncle's cabin in northern Michigan, they thought they were in for a weekend of partying and foolin' around. They were wrong. Dead wrong. A maniacal mastermind will pit them against each other in the most important game of all... survival. As they're forced to kill each other, they'll all be very Sorry they ever left Pennington University in the first place.