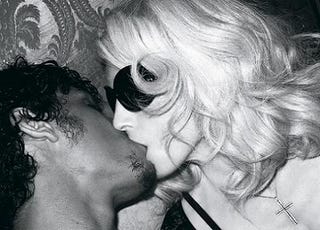 Finally, W has released the photo essay that documents the exact moments that Madonna met/fell for/sucked the soul out of 22-year-old Brazilian model Jesus Luz. So, what have we learned?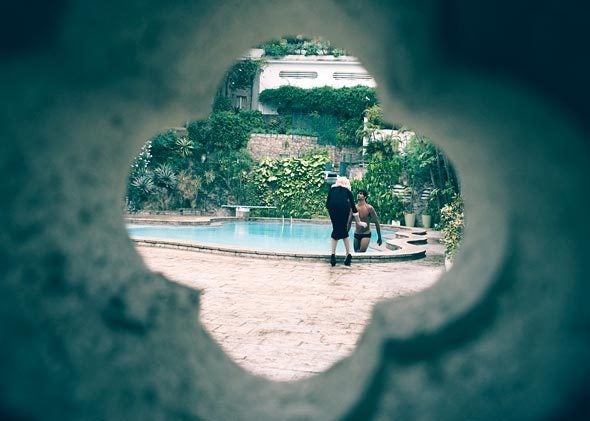 The Steven Klein-shot spread is entitled "One Night in Rio," and as far as we can discern, it tells the story of a newly-liberated Madonna, who's just returned home from either a funeral or eye surgery when she notices a very hunky pool boy who she lures upstairs and roofies. The perfunctory, prone cuddling that results is positively scorching!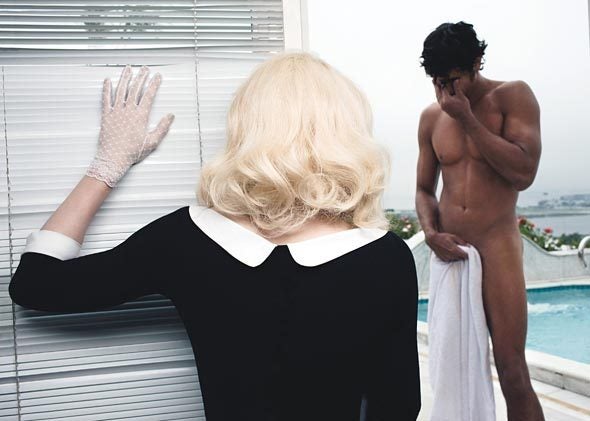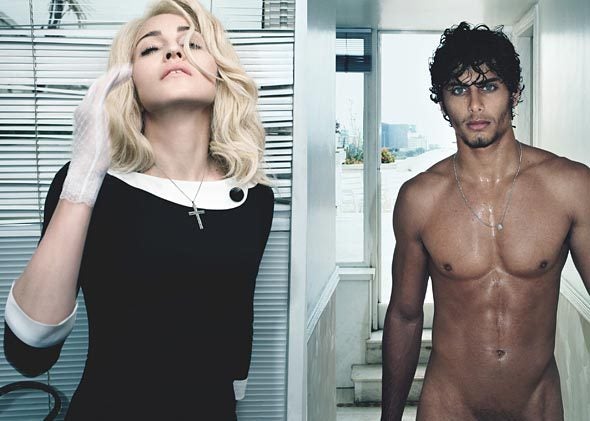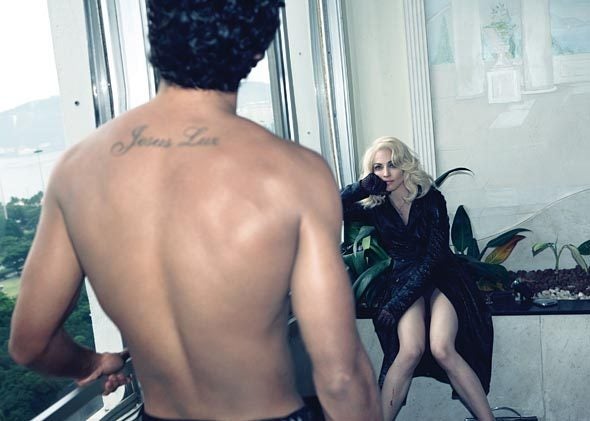 Also, thank goodness Luz had the foresight to scrawl his identity all over his shoulder blades. Saves a lot on the cost of model comp cards!
[Photo Credit: Steven Klein/W]