Following Chris Brown's alleged attack on girlfriend Rihanna, the rumors flew: Brown tried to kill her; he bit her fingers; Rihanna is in hiding. But what sparked the whole incident?
There are rumors about that too, of course. Plenty of rumors. Blame the R&B singers' friends and purported friends, who seem to be gabbing like mad; the couple's alleged public squabbling at a number of pre-Grammys parties, behavior that just begs to be gossiped about; and, of course, the celebrity-industrial complex's many hungry media outlets, always scrounging for an exclusive.
Theories as to what sparked the incident abound. All the chatter can seem distasteful, sure. But the gossip doesn't seem intended to justify Brown's purported attack so much as make sense of someone else's emotional trauma in the absence of real information. in that regard, it's a very common, human reaction to a difficult situation.

This much is agreed upon: The incident occurred in Brown's Lamborghini on the side of the road, after the couple left Clive Davis' house. There was a fight in the car, police were summoned and Rihanna was taken to the hospital. Brown was gone when police arrived; he later turned himself in.
As for the rest, you can read the competing theories below.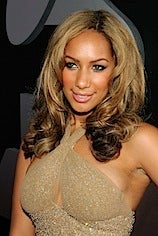 Leona Lewis' back
This theory is from Star, which has reported Jennifer Aniston pregnant about 17 times, so take it with an especially large grain of salt.
Supposedly Brown and Rihanna "seemed detached" at Davis' party. Then Brown started flirting with British singer Lewis. Then he put his hand on the small of Lewis' back. This "set Rihanna off."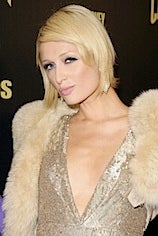 Paris Hilton's flirting
Brown and Rihanna were arguing nonstop from the moment they arrived in Los Angeles. Chris got lost on the roads, making the couple late for Grammy Awards rehearsals, worsening the tension.
Then, at a Verizon Grammy party at Boulevard 3, Brown "chatted up" Paris Hilton while Rihanna performed, according to OK!. Hilton and Brown went outside together, then back inside, and supposedly "Paris was all over him."
Rihanna spent the rest of the night "glued" to Brown to keep him away from the heiress. The next night at Davis' party, the couple was awkward and stiff. On the way home, Rihanna "found an ex-girlfriend's number on Chris's phone" and started the fight.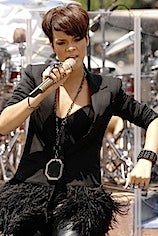 A cell-phone skank
Brown's cell phone was the center of the whole thing, according to Bossip.com, citing "a highly-placed source in the Chris Brown legal camp." In this version of events, Brown's phone actually rang in the Lamborghini. Rihanna caught a glimpse of the number and instantly knew it was from a "particular girl" Rihanna knew Brown had been "messing around with," so she began to "beat the shit" out of Brown while Brown was driving.
The origin of this one makes it suspect; Brown's people have an interest in making Rihanna look as culpable as possible. On the other hand, if this is true, they're also the ones with the strongest interest in spreading the story.


Herpes
A wild, totally unconfirmed and blindly-sourced internet rumor (what the hell, bet your house on it) has it that Brown blew up at Rihanna after learning she had given him herpes, which she supposedly contracted from another famous rapper. Odd that Brown would wait to confront Rihanna on this until after Davis' party, but who knows, maybe he had an outbreak in the bathroom or something.