S
Perez Hilton saw a market opportunity, Michelle Malkin saw her kid, Jimmy Fallon saw Martha Stewart, and CNN's Rick Sanchez saw red! Today's tweets from the media elite: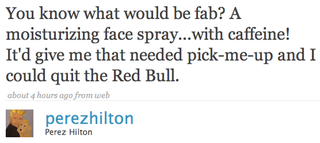 S
Internet gossip (we like those!) Perez Hilton sought refreshment after an exhausting twitterfight with Ashton Kutcher.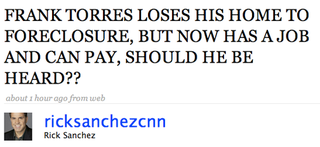 S
CNN's Rick Sanchez GOT SO MAD HE HIT THE CAPS LOCK KEY.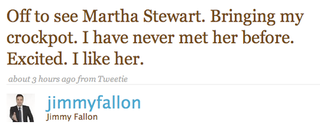 S
Late-night funny guy Jimmy Fallon looked forward to meeting Martha Stewart.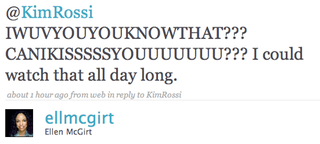 S
Fast Company's Ellen McGirt expressed her enthusiasm.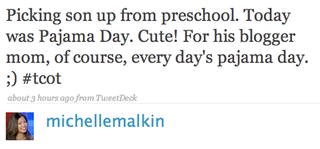 S
Conservative punditrix Michelle Malkin did her part to ensure the survival of the blogger species.

Anyone else's tweets we should keep an eye on? Send us more Twitter usernames, please.