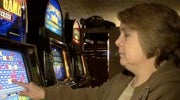 So what if Departures screwed you out of winning the office Oscar pool, there are numerous racetracks and casinos in the Southland to stoke your newfound gambling addiction.
WATCH
Intervention In-Depth [9 PM, A&E] - This show is sad but true and, at times, truly affecting. Tonight's special hour-long episode is devoted to women who gamble compulsively, rather than following one addict, which makes it easier to stomach. When they profile one individual and her/his loved/concerned ones for an hour, it gets a bit too real, but examining a problem gives us a bit more journalistic distance. If you haven't seen Intervention before, this would be a nice amuse-bouche (or, in our culinary world, the Chili's Triple Dipper) to ease you into future devastating episodes.
The City [10 PM, MTV] - It's finally starting to get catty on The City, with Whitney openly expressing her producer-determined opinion in front of Olivia, her super cold (but super awesome because she brings her cousin Nevan into the mix) co-worker at DvF. In tonight's episode, the gang from NYC heads to Miami and Whitney bumps into Jay's ex-girlfriend. You may remember the revealing sneak preview Whitney gave us earlier this year. This is the pay-off of that slip, if you can call a bunch of people giving each other wishy-washy advice on the beach a pay-off.
TiVo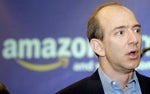 The Daily Show with Jon Stewart [11 PM, Comedy Central] - In a possible tribute to the temporary loss of Conan O'Brien, Leno and Letterman are in reruns this week (along with Conan, obviously). It's a great opportunity to catch up on Kimmel or grab some precious sleep, because spring sweeps are just around the corner with a Jay Leno farewell tour on top of that. Tonight, Jeff Bezos, Amazon CEO, talks about the Kindle and what it will mean for publishing. We're still reading our books analog, but the second a black market for Kindled books opens up, we'll be hopping on-board. Once an illegal economic sector opens for a new technology, you know it's here to stay.
KILL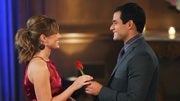 The Bachelor: The Women Tell All [8 PM, ABC] - We never feel bad for the men and women on reality shows; they signed the release, they deserve whatever the producers inflict on them. The people we do feel bad for are individuals who work tough 9-5 jobs and have to come home and watch reality reunion shows. Survivor perfected the reunion show years ago, but their reunion show has the interesting twist of taking people who were grubbing it up in some far-flung jungle and placing them in a standard talk show setting. The Bachelor, on the other hand, takes all the women who spent weeks wearing too much makeup in an over-lit house and going on helicopter rides, and puts them in a studio to recap everything that has already been recapped a dozen times, from the "last week on The Bachelor" montage to the end of show pensive moments when Jason makes decisions. The program will also catch up with Trista Rehn and Ryan Sutter, the only Bachelorette to marry her pick, and Charlie O'Connell and Sarah Brice, the woman Charlie chose, broke up with and then resumed dating. The finale airs next week. We're not feeling any of these girls for a Bachelorette spin-off, so we're thinking DeAnna Pappas will be re-looking for love.