S
Careful what you Twitter! Blogger Ben Leventhal savaged Julia Allison for a brainless tweet. George Stephanopoulos denied inhaling at a White House dinner. And Kurt Andersen just shouldn't have typed anything. Today's 140-character mistakes:

S
Preternaturally hunky Curbed editor Ben Leventhal, ordered by ex-girlfriend Julia Allison to suggest a dinner spot, told her to Google the keywords "sugar daddy restaurants."




S
ABC newsman George Stephanopoulos felt compelled to clarify after reporting that his White House lunch with the president included "leeks and pot."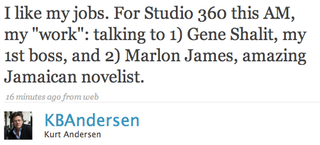 S
Spy cofounder Kurt Andersen's job was amazing today and yours wasn't.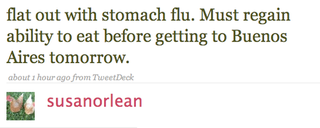 S
New Yorker writer Susan Orlean caught the flu.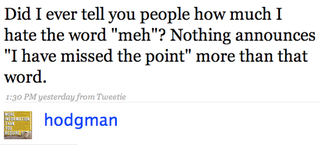 S
Funnyman John Hodgman announced his hate of the word "meh," and stirred up a fuss among the obstinantly nonchalant.