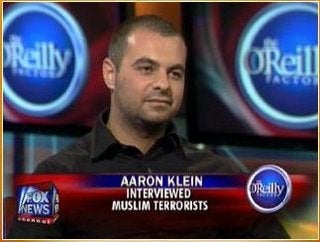 Even Matt Drudge gave up on the faux Barack Obama birth-certificate story last fall. But out-there conservative website WorldNetDaily is keeping the fable alive — with a Wikipedia fiction of its own.
Aaron Klein, WorldNetDaily's Jerusalem bureau chief and a frequent Fox News interviewee, took a break from covering the Middle East to fixate on the question of why Wikipedia's volunteer editors were supposedly censoring edits to Obama's Wikipedia page. According to Klein, "one user" was rebuffed when he tried to add the following paragraph to the page:

There have been some doubts about whether Obama was born in the U.S. after the politician refused to release to the public a carbon copy of his birth certificate and amid claims from his relatives he may have been born in Kenya. Numerous lawsuits have been filed petitioning Obama to release his birth certificate, but most suits have been thrown out by the courts.
That same user, Klein added, was given a three-day suspension after trying to add other material to the page. (Wikipedia editors, who are longtime users given extra authority, often reverse edits that they deem "fringe theories.")
Fox News picked up the tale of supposed Obamaniac censorship yesterday. But they never bothered to ask questions about the identity of "Jerusalem21," the suppressed Wikipedian. Turns out it was almost certainly Klein himself someone working for Klein (see below) who made the offending edits, Wired notes:

Curiously, it turns out that Jerusalem21, whoever he or she might be, has only worked on one other Wikipedia entry since the account was created, notes ConWebWatch. That's Aaron Klein's entry, which Jerusalem21 created in 2006, and has edited 37 times.
Update: Klein emailed us to demand we retract this story (we're not) because he's not actually Jerusalem21—his researcher is. He writes:"I am not 'Jerusalem21,' but I do know the Wikipedia user (he works with me and does research for me), and I worked with him on this story, which focused on investigating allegations I had received from others of Wikipedia scrubbing Obama's page." You can read his whole letter over here.