S
What's Twitter good for? Knowing that your life of quiet desperation is shared by the rich, powerful, or merely well-read, for starters. Steve Case, Sasha Frere-Jones, and Rob Corddry deserve twitty pity: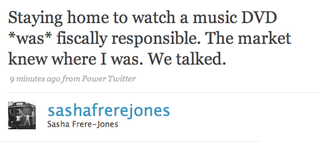 S
New Yorker music critic Sasha Frere-Jones economized.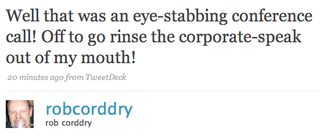 S
Children's Hospital star Rob Corddry stabbed, then rinsed.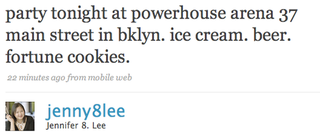 S
New York Times writer Jenny 8. Lee planned a party with, no surprise, fortune cookies. (Yes, but is she bringing her millionaire Googler boyfriend?)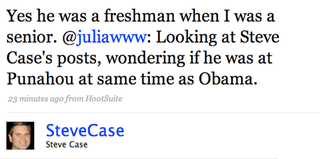 S
Former AOL CEO Steve Case tried to feel relevant.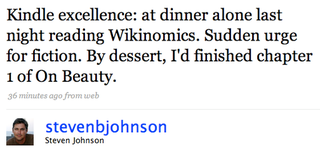 S
Author and sometimes entrepreneur Steven Berlin Johnson dined alone with his Kindle.

See something worth noting on Twitter? Please email us your favorite tweets — or send us more Twitter usernames.