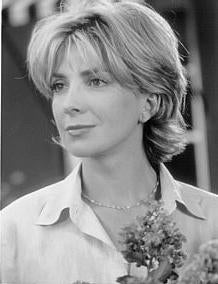 Following Natasha Richardson's death at age 45, we take a look back at the actress' career.
Richardson was born into showbiz royalty. The daughter of actress Vanessa Redgrave and director Tony Richardson, her aunt Lynn and sister Joely are also acclaimed performers.
A London native, Richardson later moved to the U.S. to escape, she said, some of the "baggage" that came with being a member of the Redgrave theatrical dynasty in Britain .
Richardson is perhaps best known for her ferocious turn as Sally Bowles in the Roundabout Theater Company's dark production of Cabaret that ran on Broadway in 1999. She won a slew of awards and acclaim, including a Tony, but megastardom didn't exactly follow. On film, Richardson had memorable turns in The Parent Trap remake opposite a young Lindsay Lohan, in Nell, and in James Ivory's The White Countess. She continued to do stage work as well, appearing most recently in New York as Blanche in A Street Car Named Desire on Broadway, again with the Roundabout.
She met husband Liam Neeson while performing opposite him in a 1993 Broadway revival of Anna Christie, a "sizzling and electric... performance that made her a star in the United States."
In addition to Neeson, Richardson leaves behind her two sons, Micheal, 13, and Daniel, 12.
A few clips of Richardson at work:

The Parent Trap, 1998


Cabaret, 1999 (audio only)


Discussing the work of playwright Eugene O'Neill with Neeson