In your socialist Tuesday media column: Nancy Pelosi helps newspapers (symbolically), Courtney Friel says "OMG," rumors of cheapskatism at Interview, and naptime for Jim Kelly: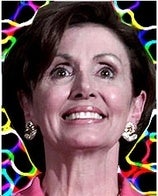 Notable San Franciscan politician Nancy Pelosi has written a letter to the Justice Dept. asking them to ease antitrust laws so the dying San Francisco Chronicle might be able to merge or consolidate with something somewhere, and not die. This is in fact a fair request, but NANCY PELOSI LIBERAL MEDIA FRIENDS OH SURE, etc.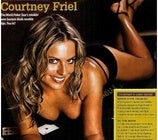 Whattayaknow, it's an interview with Fox News journalist Courtney Friel. Let's make up our own questions and answers. Courtney, how'd you get your job? "Well...I went on a date with Roger Ailes...OMG- I'm joking!!" Courtney, do you regret posing for Maxim and FHM? "I'm lucky I even had the opportunity to be in those magazines...which only came about as publicity for the show I was hosting at the time- the 'World Poker Tour.'" Wait, those are the real questions and answers.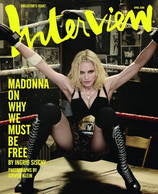 A tipster tells us that Interview magazine is telling freelancers it can't pay them right about now, because they just don't have the cash. If you know more, email us.


The Writers Guild of America, West, which represents Hollywood screenwriters, is laying off 20 people by the end of the month. They have a $2 million budget gap and they had that writer's strike thing to deal with a while back and all the networks really aren't shelling out as much for writing as they used to, which adds up to 20 layoffs.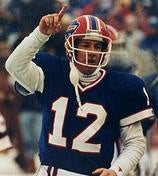 Recently departed Time managing editor Jim Kelly, the second-most famous "Jim Kelly" in New York state, tells John Koblin that ""Paid content in some fashion is just inevitable," then admits that the journalism business is so screwed up right now he's happy to just chill at home and read books and go to the movies. Smart man.
Andre Reed is open!