Photos of Gossip Girl filming around New York are everywhere. I can't post all of them, obviously, but here are some of my (mostly Blair-centric) favorites. What do they reveal about upcoming episodes? Not much.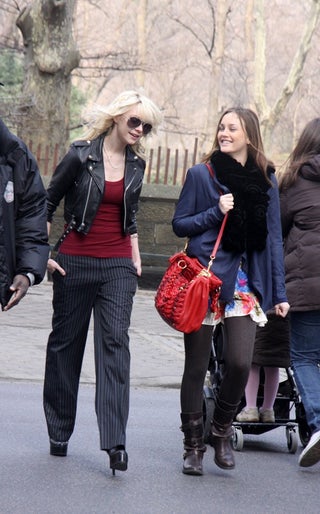 S
"Oh boy, Jenny! This party ought to be fun!" "Sure will be, Blair."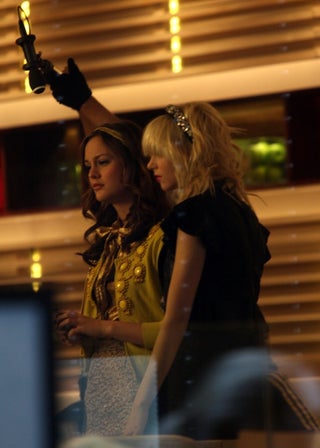 S
"This party's kinda boring." "Yeah. Wanna make out?"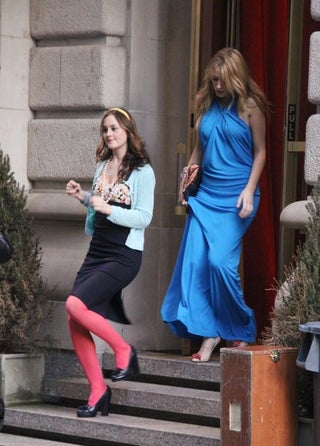 S
"So... I made out with Jenny at that party." "Huhh???" "I gotta go tell Chuck."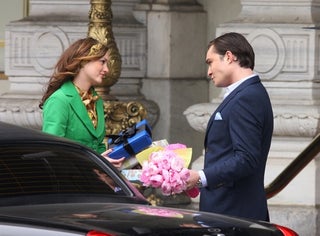 S
"Oh honey, you brought me presents."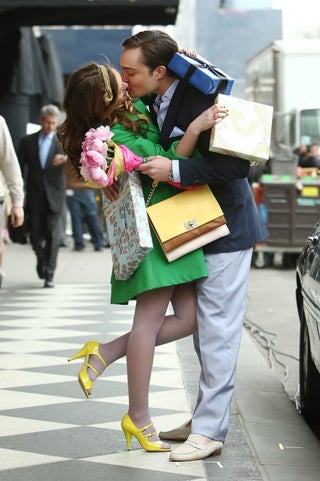 S
"I love you..."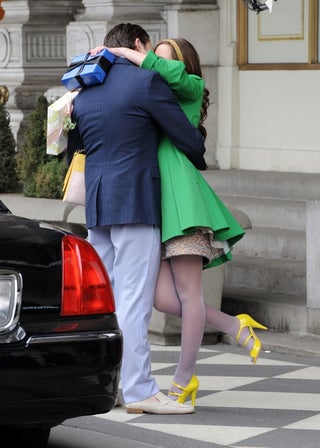 S
"I, uh... I still love... you... come on now..."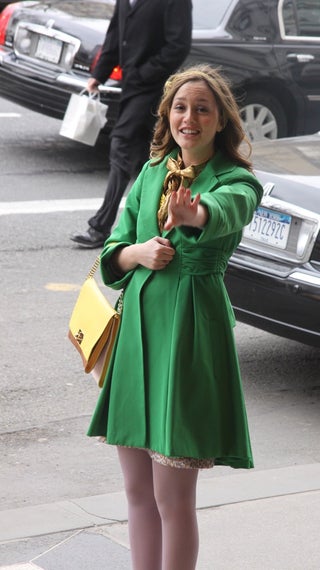 S
"Chuck, stop. I made out with Jenny. I'm sorry."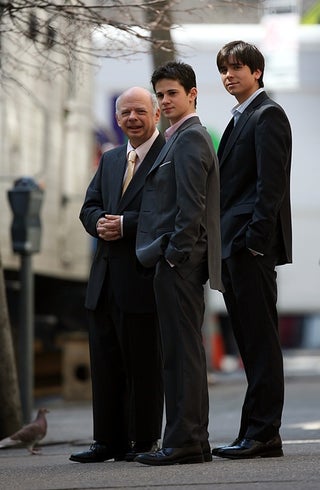 S
"What the hell is going on over there?" "I dunno. Who knows. I'm gay."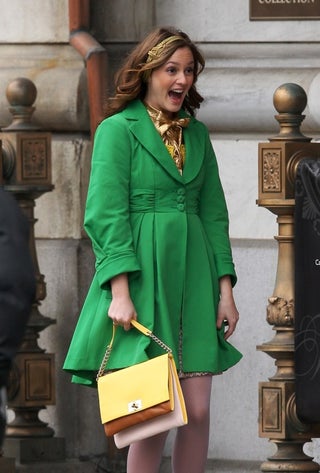 S
"I can't believe he left me! And that I pooped myself."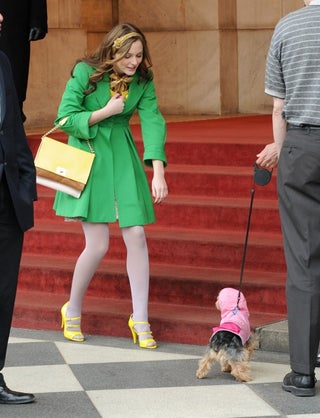 S
"You'll be my only friend now, Dr. Sweaters."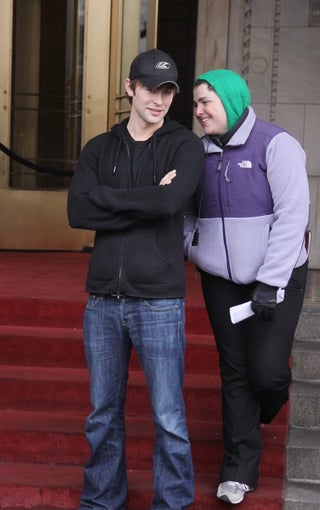 S
"Oh hi, Nate. Who's your girlfriend?"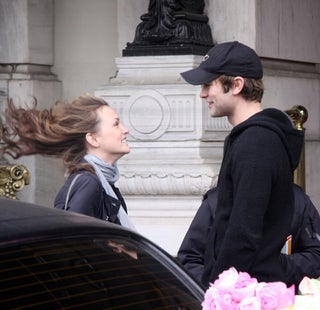 S
"Nate! Excuse yourself when you forward-fart. What? What's that? You love me?"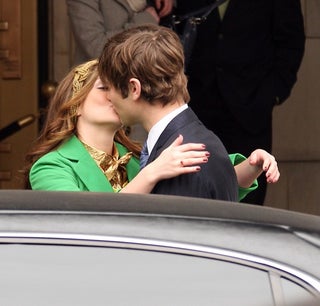 S
"Oh Nate..." "Oh Brian... I mean Blair..."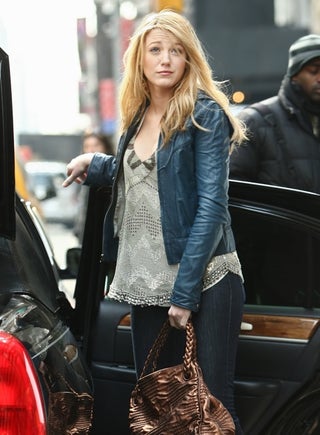 S
"Holy clams, Nate and Blair are making out. And, I just pooped myself."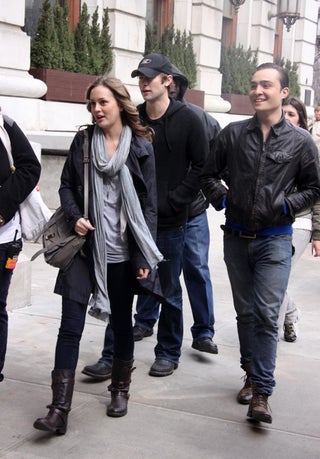 S
In the end, they all joined a biker gang.

All images via Splash