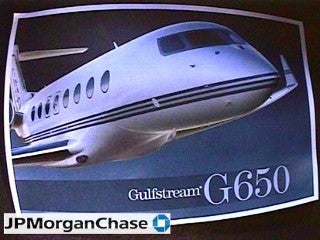 The outrage beast is hungry, and ABC News is feeding it a new story: JPMorgan Chase officials are fighting hard to build a new, $18 million private-jet hangar in Westchester County.
It will be "the premiere corporate aircraft hangar on the eastern seaboard," according to architects' documents obtained by ABC, and will have various eco-trendy features, including a so-called "living roof." (Turns out grass is a great insulator!) It will house four aircraft, including two replacement Gulfstream G650s, which are described as — gasp! — "comfortable" by their manufacturer.
We are meant to be upset that JPMorgan Chase is spending any money at all on the project, since the U.S. government pumped $25 billion into the bank through its TARP bailout. (Never mind that the whole point of the bailout was to keep banks spending money on business as usual, or that Westchester County officials want JPMorgan Chase to pursue the renovation in part to help the local economy.)
Since there's no awful Goliath without a David, and ABC has found it in Mike Dolphin, the president of Avitat Westchester, a flight operator who currently occupies the hangar. Dolphin is protesting JPMorgan Chase's plans because his company would get kicked out if the bank's bid succeeds.
But why? He's certainly not an opponent of private aviation or opulent surroundings. Or, for that matter, flying JPMorgan Chase bankers. An article in Executive Traveler describes a recent renovation of Avitat's facility:

A major renovation of Avitat Westchester's fixed base operations (FBO) facility at Westchester County Airport in White Plains, New York, is now complete, offering clients such as J.P. Morgan Chase, American Express, Paul Newman, and Richard Gere surroundings that have been designed with the five senses in mind. In addition to one-of-a-kind amenities, including a baby grand piano, Starbucks coffee, and floor-to-ceiling fish tanks, the new facility includes a new 21,000 square foot, two-story, lean-to terminal, multi-tenant offices, crew facilities, maintenance shops, and storage facilities.
Here are pictures from Avitat's website: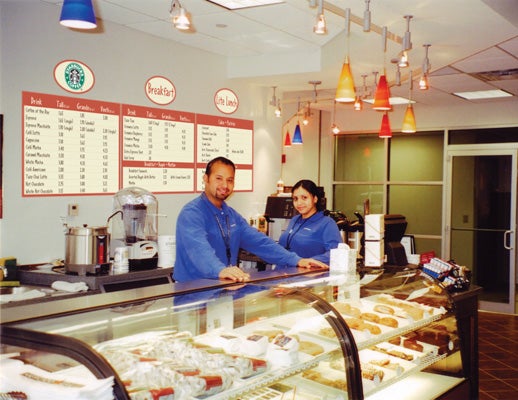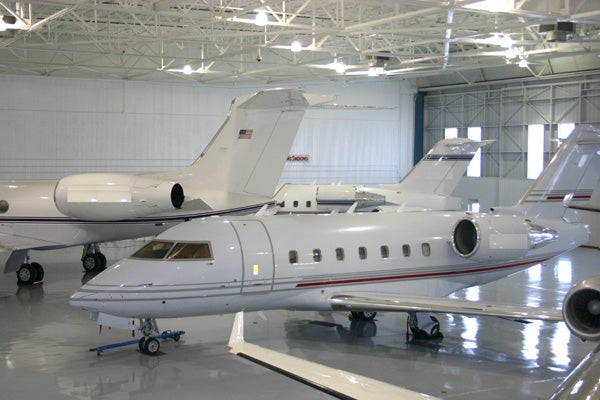 "I am the little guy," Dolphin complains, but what ABC News neglects to mention is that Avitat itself is affiliated with ExxonMobil's jet-fuel distribution subsidiary. It prides itself on slavishly catering to its customers' every whim.
So basically, what we have here are two arms of corporate America tussling over who gets to fly executives in private jets. Outrageous, indeed.
(Photos by AP, Avitat)