In your customary Monday media column: Another paper goes online-only, new magazines magically appear, a plagiarism scandal rocks Ocala, and a nice happy WSJ memo: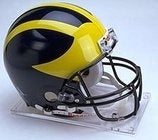 The Ann Arbor (Michigan) News is going the Seattle P-I route, folding its print paper and going online-only, with a skeleton staff. Expect to see a lot of failing papers try this in the coming year—it's a relatively cheap gamble, and it it actually works, you retain the paper's valuable brand at a fraction of the price. But who knows if it will actually work! Also worth noting that this paper is owned by Advance, which just announced mandatory furloughs and cutbacks at its other papers. Advance also owns Conde Nast, and this may or may not be an indicator of larger financial issues there.
Two new magazines are starting up, now! They're parenting magazines in Long Island. Line up, J-school grads.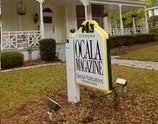 News from my home state: In Ocala, FL (childhood home of John Edwards' mistress!) the editor of "an award-winning local lifestyle magazine" plagiarized national news outlets at least 20 times, including one story that was lifted verbatim and published as a column on said editor's upcoming wedding. The lady's excuse: "Producing 17 issues a year is a huge responsibility." Mmm hmm. In her defense, that excuse is not as far-fetched as the notion that Ocala, FL has "an award-winning local lifestyle magazine."
The weekly paper in Carbondale, Colorado folded, so the citizens there just pulled together and put out a paper themselves, volunteer-style! Would this work in LA?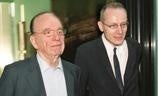 WSJ editor Robert Thomson is the bearer of good news! All his staff's mandatory hard work is paying off. This memo went out today:
Dear All,

Amidst the bleak, almost apocalyptic prognostications for the
newspaper industry, it is worth focusing for a moment on the increase
in the Journal's audience over the past year. We are the only large
paper in the country seeing a significant increase in core circulation
(papers for which people actually pay). The website, depending on the
month, has virtually doubled in size since the News Corp acquisition,
the WSJ mobile reader (stats attached) is a phenomenon, and the new
sports page has cult status.

The first slide in this immodest set is from our latest
reader-tracking study which long predates the News Corp purchase. It
is fair to say that the researchers have never seen such positive
returns during a survey period. Former subscribers are now twice as
likely to resubscribe. There is no doubt that revenue remains
"challenged", but there is a large and growing audience for our
content,

Robert.