The Satanic Myspace page of 16-year-old John Katehis, who confessed to murdering newsman George Weber, has already been deleted. We've salvaged quite a few of his photos. Here, the complete, creepy collection: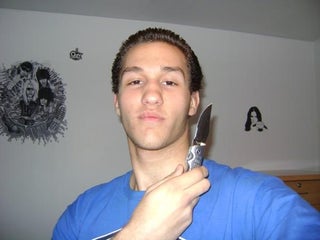 S
Katehis and his blades.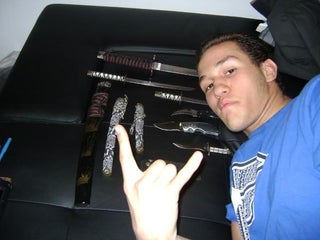 S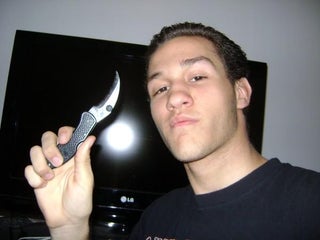 S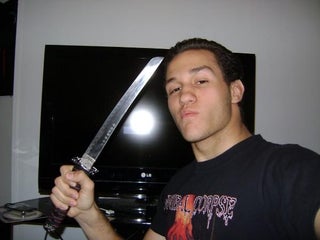 S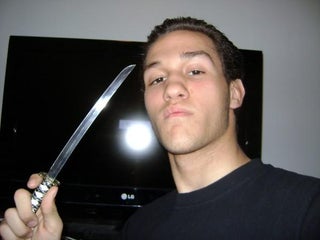 S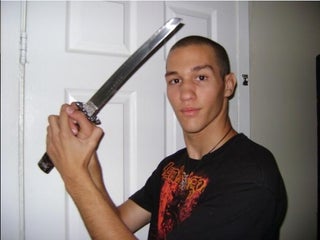 S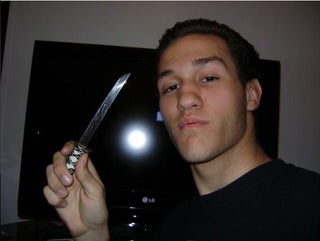 S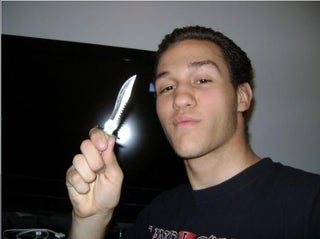 S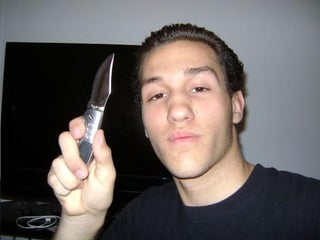 S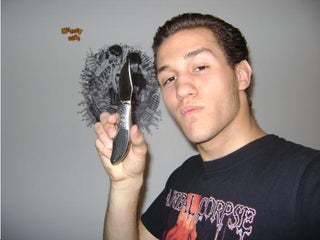 S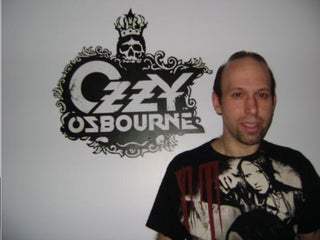 S
Katehis with his father.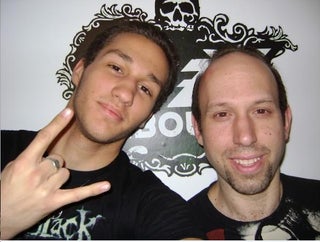 S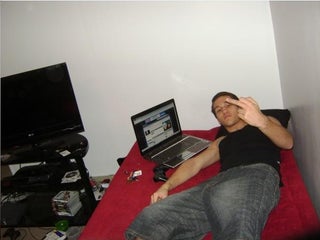 S
Katehis online.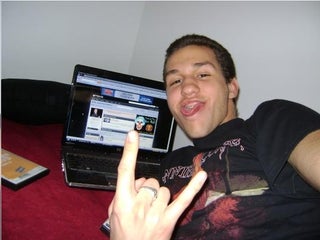 S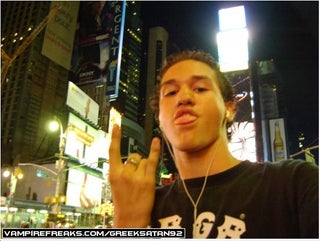 S
From his Vampirefreaks.com profile.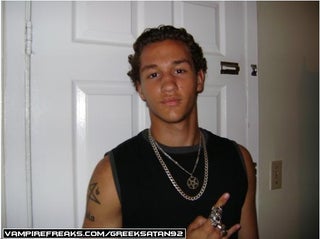 S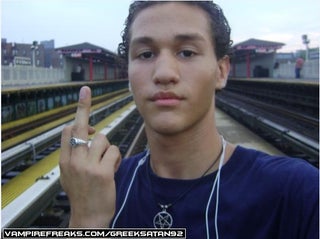 S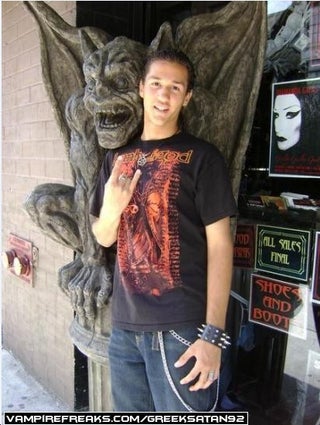 S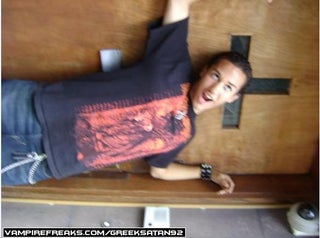 S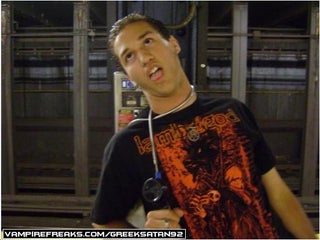 S