S
A Today anchorlady thinks her cohost is higher than a kite, a New Yorker aims to get drunk, Alex Balk perks up his ears, and everyone else pretends to work. The latest from Twitteronia: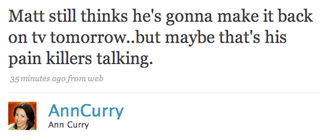 S
Ann Curry of the Today Show accused Matt Lauer of being on drugs.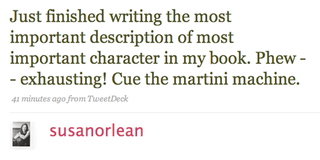 S
New Yorker writer Susan Orlean had a drink.



S
Technology Review fauxmosexual-in-chief Jason Pontin kept up the appearance of working.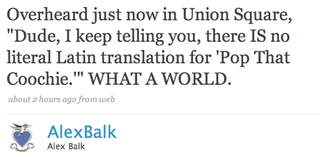 S
Gawker alumnus Alex Balk learned something new.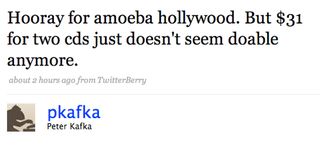 S
AllThingsD blogger Peter Kafka tried to keep the music industry afloat.

Did you witness the media elite tweet something indiscreet? Please email us your favorite tweets — or send us more Twitter usernames.