Over the last two nights, Gawker operative Stephen Kosloff braved the Gen Art film festival and related events. He brings you back this, the harrowing true account (and photographs) of what he saw.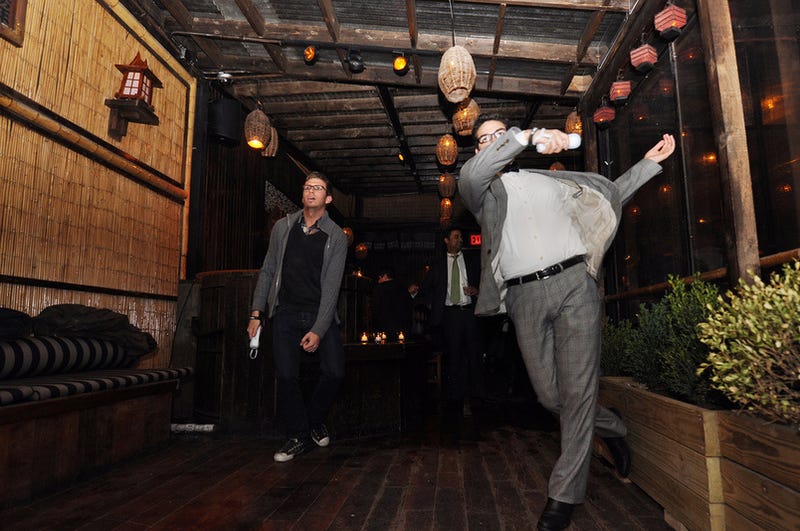 Wii is the new booze. Nick (left) and Trevor got all up into virtual tennis at the after-party for Lymelife at The Park Wednesday night. They were a little shy after I told them I was covering the party for Black Inches, but I was able to glean that Trevor is an event manager at NYU, and Nick works for Sixty USA, makers of casual European sportswear for over 50 species.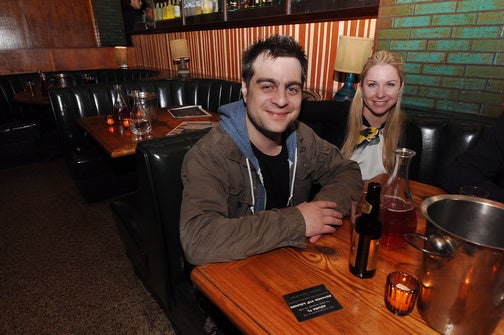 Derick Martini directed Lymelife, and through the miracle of digital representation, he is herein reproduced while imbibing at The Park. And this just in: the Japanese word for arm-pit is "wakinoshita" (wah-kee-NO-shta).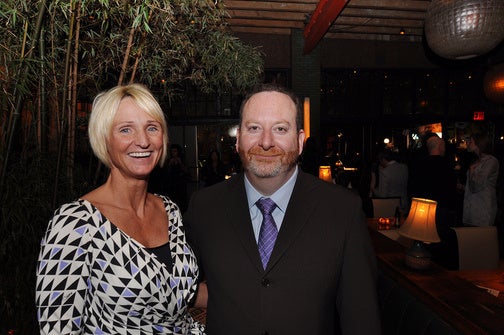 Behold: the producer of Lymelife, Jonathan Cornick at the after-party, with his friend Laurie. Jonathan may be the force behind Frau Alec Baldwin's star turn in "Lymelife." They had a production company together at one point, you see.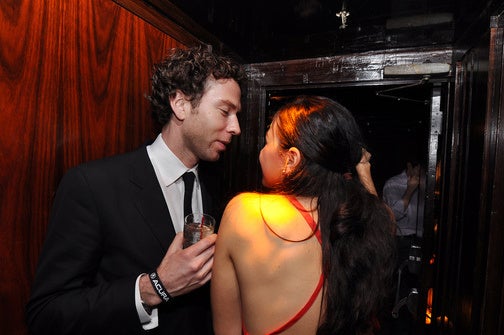 Michael Brown, the creative director of Lot 71, consults with a well-haired woman at the Lymelife after-party Wednesday. I didn't exactly ask, but, to my knowledge neither of them had any blow, and if they did, they might not have shared with Gawker. Sad : (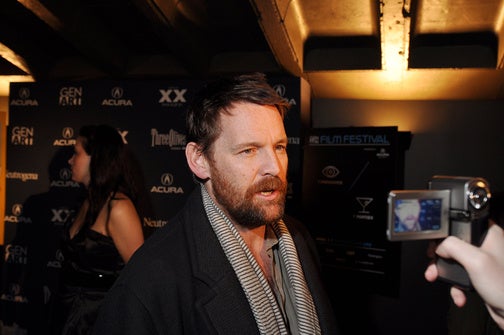 Gigantic director Matt Aselton hob-nobs before ducking into his screening Thursday night. Unfortunately his star John Goodman was a no-show, waaaaaaaaah.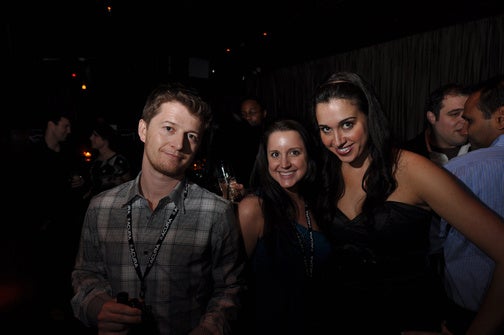 Ole Schell, left, who co-directed the documentary Picture Me, fraternizes with two lasses at the after-party for Gigantic. Picture Me is a documentary about models, including but not limited to his co-director Sara Ziff, his girlfriend at the time. It will be screened on April 6, but that puppy is sold out.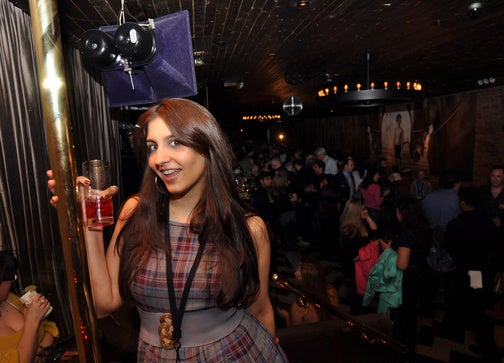 "Her name was Kaki, she was a show girl, with yellow" ... Oh you know that tune. Kaki Stergiou is Gen Art's event coordinator, and she coordinated the shit out of this film festival. She was gracious enough to pose next to a pole made for stripping at the after-party for Gigantic at 1OAK Thursday night.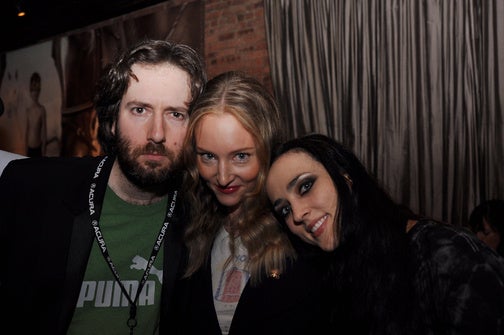 At the after-party for Gigantic, we begin with David Bates (aka Davidjunior.com), the Gen Art video wizard. On the right is Kimberly Freeman who is a video apprentice, and in the middle is Aryn Cole, who had an interesting role as an extra in one (1) scene in Gigantic. The scene is certainly one of the weirdest hand-job scenes you will ever see on the big screen. She said it was an awkward scene to shoot. There were a few men and a few women involved. Compounding the awkwardness was that it was so awkward that the actors could not discuss how awkward it was. "The men were sweating," she said. MOURN NOT FOR HER INJURED CHASTITY! Aryn did not actually touch a dorkus, of course, but instead manipulated a styrofoam man-unit.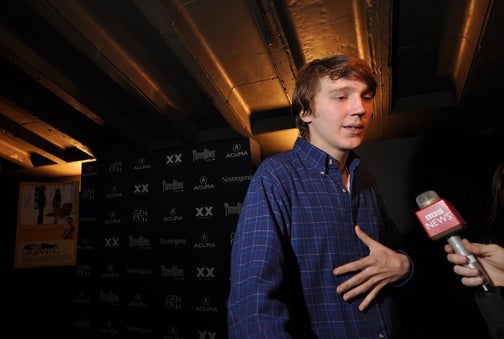 Paul Dano stars in Gigantic, and for the sadists among you, yes, he does get the crap beaten out of him yet again on-screen. No milk-shake action in this one though.

You can find more of Stephen's work here.