Photos of Gossip Girl filming around New York are everywhere. I can't post them all, obviously, but here are some of my favorites from this week. What do they reveal about upcoming episodes? Not much.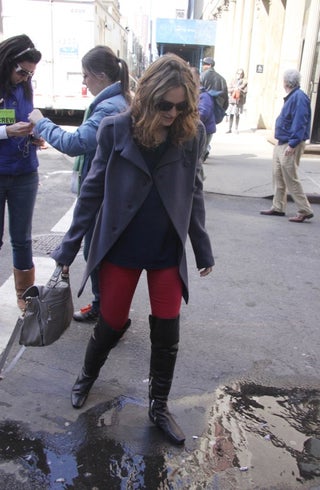 S
"Come on honey, let's go to the party!"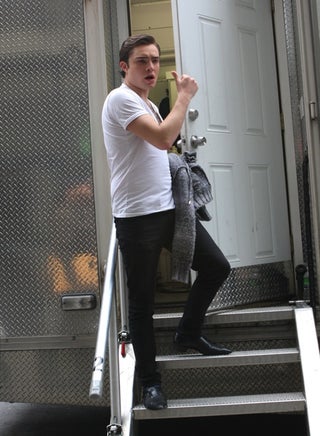 S
"I'll meet you there. I need to put on my face."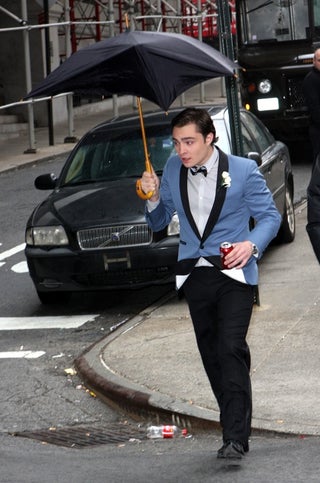 S
"Here we go, ready for a night on the town!"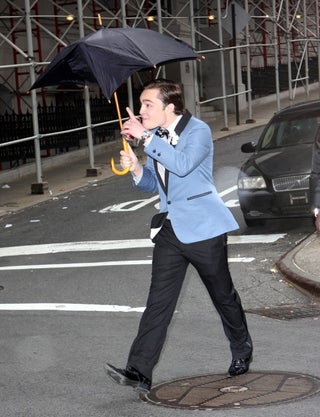 S
"Ohh... look at the pretty birds!"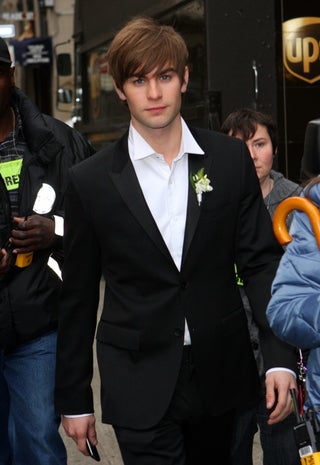 S
"Hey man, I need to talk to you. Yeah, you can change outfits first."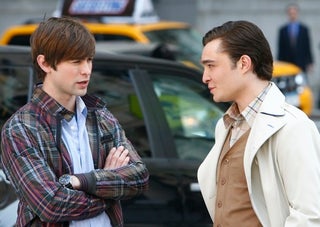 S
"OK, what's up?" "Will you come with me to my gyno appointment?"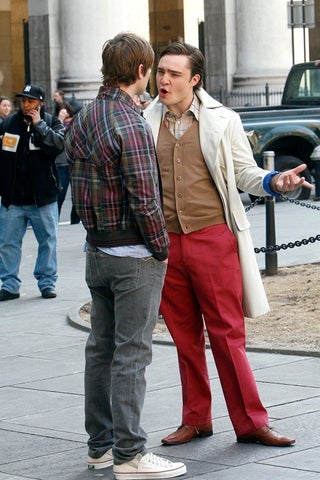 S
"Dammit Natalie. I specifically told you to give me notice ahead of time... But, OK. Lemme change my outfit again."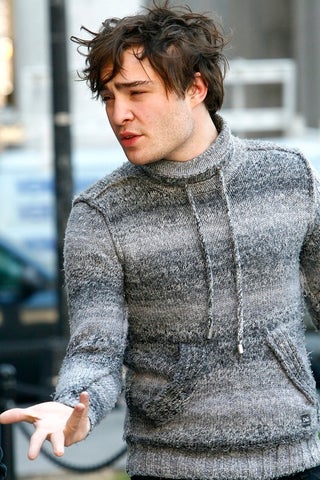 S
"All right, let's do this thing."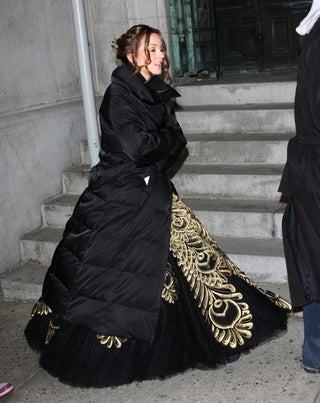 S
"He's late!!"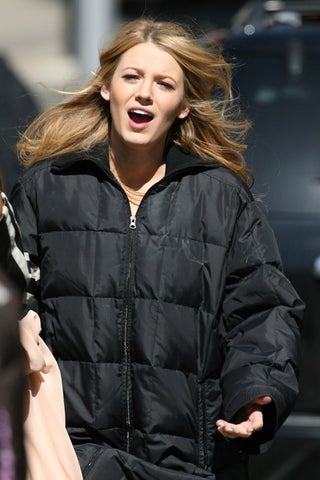 S
"He's late??!?! Let's kill him!"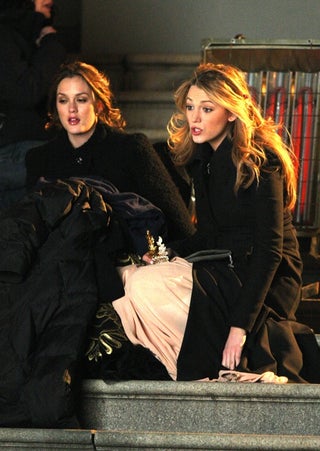 S
"Or we can just hang out."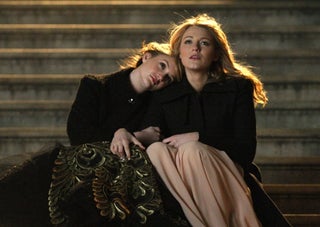 S
"I love you. Look at the moon."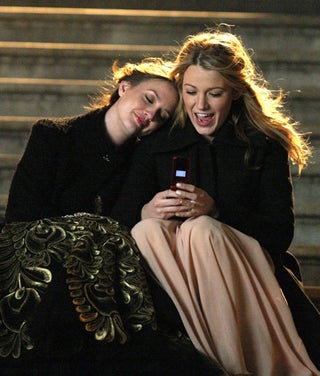 S
"Oh, hey! Honey beav! Chuck just texted. He had to go to the gyno with Natalie." "That makes sense... Mmm. I wonder what he's thinking right now."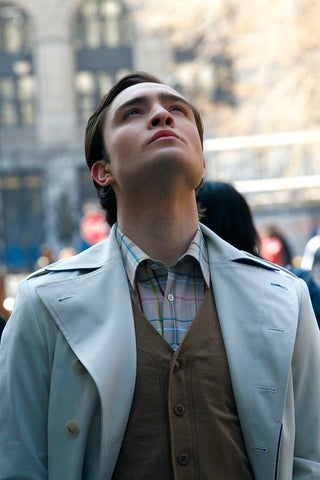 S
"Look. Birds."

Images via Splash