In your temporarily de-Nolanated Friday media column: Hearst learns that investigations don't require ink, a lefty New York radio station gets locked out, Bill Keller's irony goes unappreciated, and Andrew Sullivan gets some help.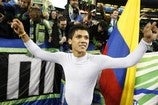 Emails, we get emails! Hearst is slashing costs by 20 percent in its supertroubled newspaper division. But the Web future's so bright, its reporters need to wear shades, one Hearsty tells us! "As the newspaper industry experiments with digital-only versions of the traditional newspaper, the piece gives a glimpse that investigative journalism and breaking stories are still indeed possible without the backup of a print product," writes Zoe Stagg, multimedia producer for Hearst digital bigwig Phil Bronstein, the former Mr. Sharon Stone. She's talking about an amazing scoop that the now online-only Seattle Post-Intelligencer got about some soccer player named Fredy Montero (left) allegedly stalking some woman. Neato! Except that the scoop apparently consisted of getting a tip from the police. Here's an example of Seattlepi.com's amazing reporting: "Efforts to locate Montero's contact information were unsuccessful, and he could not be reached." Journalism has not been saved yet, dammit.

The Pacifica Foundation has changed the locks on New York radio station WBAI's transmitter, which has got the indy station's management all aflutter.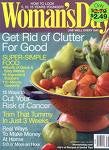 FishbowlNY reports that layoffs of six at Woman's Day included two pregnant staffers. What about the children?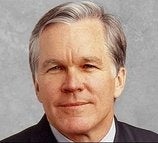 New York Times editor Bill Keller tried to explain his NYT-is-bigger-cause-than-Darfur gaffe: "I think it's pretty obviously a reflection of my mild astonishment at the earnest fervor with which some people have suddenly embraced the cause of saving newspapers." He was being ironical, people! We think Keller should start his own blog so he can be this funny all the time.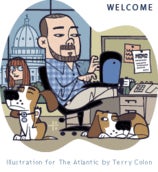 Speaking of blogging, Andrew Sullivan writes 300-plus blog posts a week for The Atlantic. Then again, he has two assistants. Hunky, hairy, muscular assistants, we hope.