Click on the "Everyone" tab on Twitter enough and you'll start seeing... well, the same sort of thing you'd see on Craigslist and other online venues: hookers. Twitter is all grown up! A sampling:
From New York...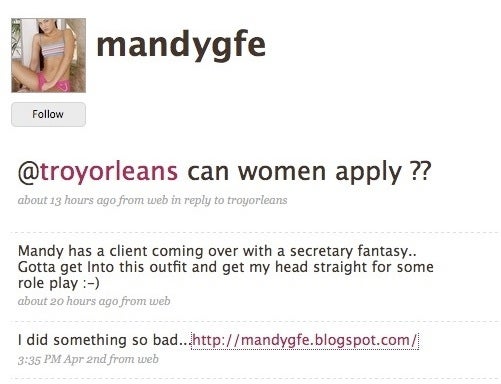 S
From New York...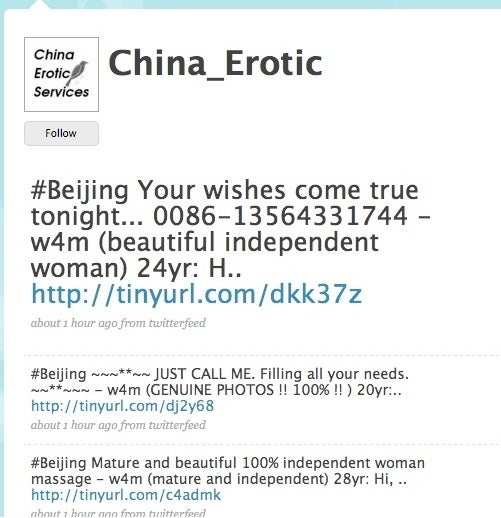 S


To China...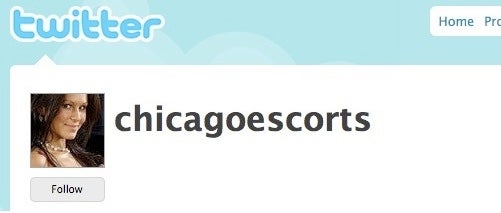 S


To Chicago...

S


To Washington State...


Oh, you get the idea. It was inevitable, right? An anonymous service; integrates well with a cell phone; includes direct messaging capability. See: someone's making money off microblogging.