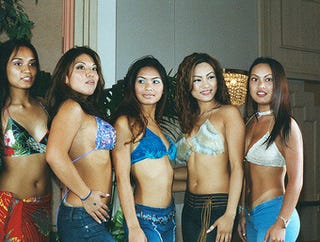 Two of your US Senators—2% of the total—are using their time in office to get to the bottom of all these National Science Foundation employees looking at porn, at work. Cam sex justice!'
How is our nation's science getting done between visits to asianbabes.com? Sens. Charles Grassley and Barbara Mikulski demand answers!
In one case, a senior staff member used his agency computer to view live sexual performances and engage in sex-oriented online "chatting" with performers.

"I am trying to learn how to use cam2cam capability on your asianbabes.com site," he wrote in an e-mail message to the site from his agency computer. "I do not seem to be able to do that."
So, did he get the help he needed or what? The NSF doesn't want you to know the truth! If you worked at the National Science Foundation you'd probably be bored at work too, so why doesn't the government just back off? [NYT. Pic: Flickr]