In your traditional Tuesday media column: Dan Abrams insists he's clean, the Great Magazine Die-Off continues, newspapers are not doing well, TV on the good trains, and more!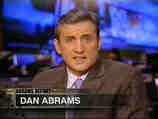 Dan Abrams continues to unpersuasively defend his indefensible PR firm for working journalists. Nobody's going to stop you from doing it, Dan, but they're not going to approve either, so you might as well just get to work, making money. Also, Mediaite.com is coming!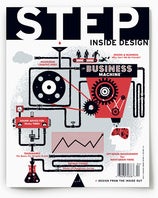 Great Magazine Die-Off update: WebMediaBrands (formerly Jupiter Media, owner of Mediabistro), is folding the print versions of two design magazines, Dynamic Graphics+Create and Step Inside Design.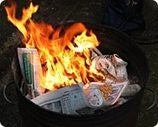 Perpetually sad newspaper news update: The Boston Globe, which the NYT Co. has threatened to close if the union doesn't agree to $20 million in cutbacks, confirms that it's in discussions, but won't say much else. Meanwhile, "Nearly 20 bloggers launched a 'blog rally' to support The Boston Globe and seek ideas to help the financially struggling newspaper," and employees of the bankrupt Minneapolis Star-Tribune "launched an online campaign on Monday in a bid to save the Minnesota newspaper." Jesus. Maybe Jeff Jarvis knows the answer?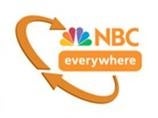 Here in the New York metropolitan area, PATH train riders will get to watch a fancy "NBC in Transit" show on their trains, starting next week. NYC subway riders will still get to watch the breakdancing kids and the candy-selling kids and the crazy guy.


Talented media writers Jeff Bercovici and Seth Mnookin and a blogger speak on THE MEDIA in Brooklyn tonight at 7:30.