Over the last few days, Gawker operative Stephen Kosloff continued to investigate the flora and fauna of the Gen Art film festival, which concluded last night. He brought you back these words and pictures.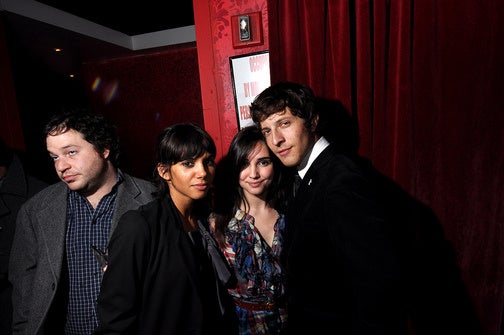 Behold: the after-party for the film My Suicide, Saturday night at Home. Gabriel Sunday (right) is the lead in My Suicide and winner of the Gen Art Stargazer award for ass-whoopin' performance by an emerging thespian. Next to Gabriel is Laura Breckenridge of Gossip Girl fame. Nanoseconds after this photo was taken the two people on the left were renditioned to dank cells in Gstaad, but it was apparently a clerical error, and they are now safe at home with their families.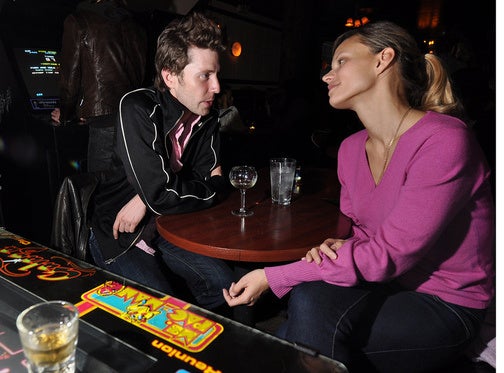 Interior: Williamsburg, Saturday night, post-My Suicide after-party. A dive-bar called Daddy's. So what, right? Turns out the caballero on the left is Michael Izquierdo, and he's in Ang Lee's soon-to-be released Taking Woodstock, which also stars Paul Dano and the aforementioned Gabriel Sunday, both of whom were also in films in the Gen Art fest. Stoney.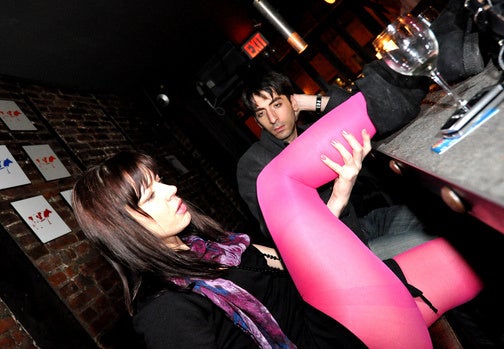 Monday's after-party for the documentary Picture Me spilled over from the Greenhouse to the Room. Those legs belong to Jess, a musician, who, like many Indonesians only goes by one name. And partaking in the visual allure of Jess's legs is the gentleman jewelry-designer Rick Toscano.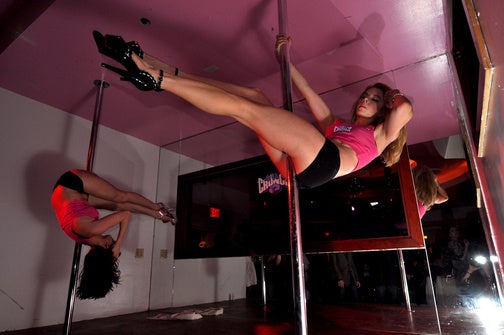 The after-party for Finding Bliss and the award ceremony at BLVD Tuesday night. Va va voom, et cetera.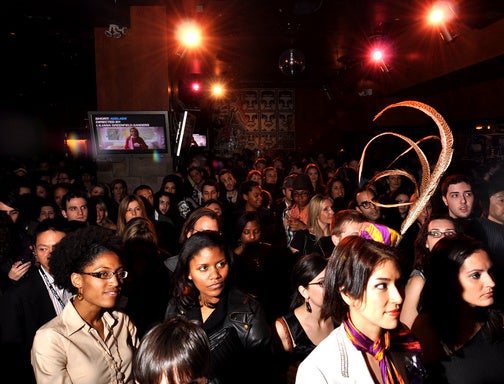 At the awards ceremony, you could see and actually taste the suspense.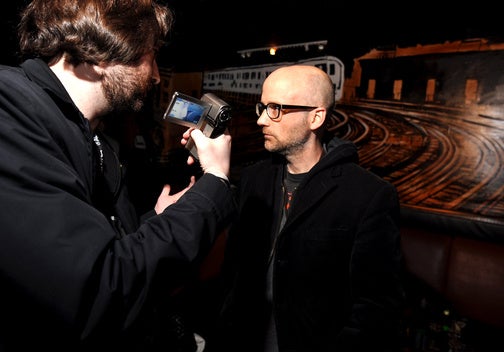 Moby shortly before presenting the award for best use of music Tuesday night. The award went to Punching the Clown, which he said was also his favorite film of the festival.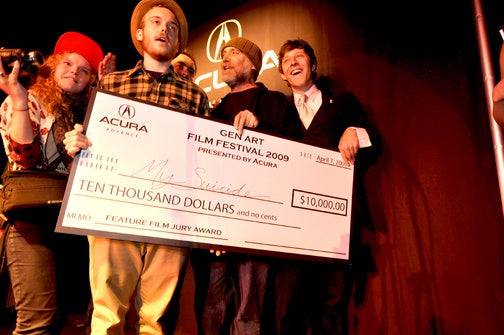 The money shot. My Suicide took the honor for best film this year. Jordan Miller in flannel wrote the puppy, his dad David (center) directed, and did we mention Gabriel Sunday was the lead? These guys kind of cleaned up, dominating the festival physically and metaphorically. Heh. Metaphors. Best short film went to Adelaide, directed by Liliana Greenfield-Sanders.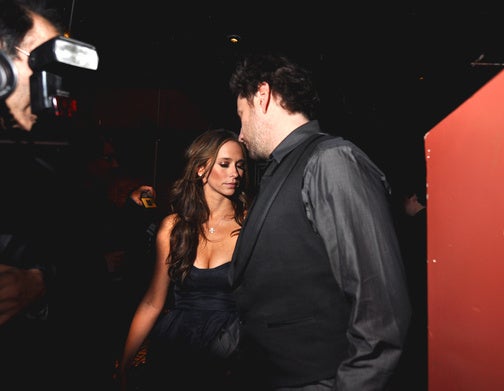 Jennifer Love-Hewitt beating a hasty retreat from the closing night festivities with Jamie Kennedy, who was in the closing night flick Finding Bliss. Kennedy had a sausage shot in the movie. The dude is hung like Graydon Carter.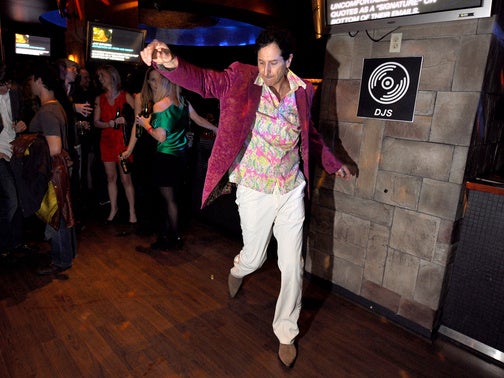 Meet Claude Laniado. Claude was dancing last night at the final shin-dig at BLVD and he was given an extremely wide berth on the dance floor. He needed the space, actually. I asked him what his story was. "My name is Claude. I am an actor and a psychologist and a film-producer."

You can find more of Stephen's work here.