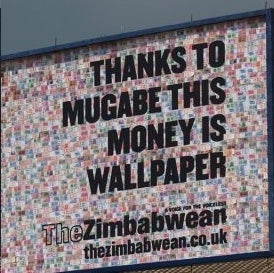 All the world's "money" is now merely decorative, its value determined totally by bulk weight, like hay. And since currency is now cheaper than ink, it's a perfect advertising medium!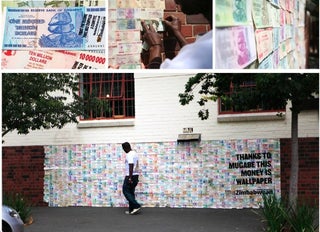 S
The Zimbabwean newspaper is using cash for its billboards. In the case of Zimbabwe, "worthless" is absolutely not an exaggeration. [via Wooster Collective]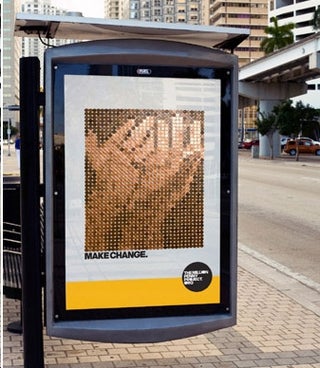 S
This ad soliciting charity donations is made totally out of pennies. Charity starts at home, ad people, hint hint. [via Copyranter at Animal NY]


Ads made out of fresh $100 bills TK.