S
Why gripe in your cubicle when you can "cc:" the entire Internet? That's what a Daily Show producer, a Chicago Tribune columnist, and a Time critic did on Twitter: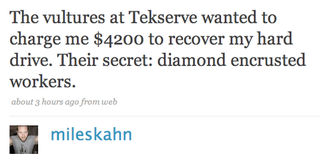 S
Daily Show producer Miles Kahn griped about overcharging.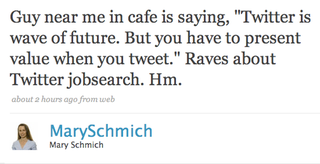 S
Chicago Tribune columnist Mary Schmich doubted the value of looking for work on Twitter.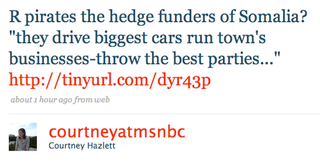 S
MSNBC gossip Courtney Hazlett analogized.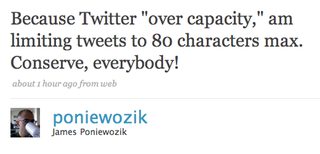 S
Time media critic James Poniewozik tried to save Twitter from itself.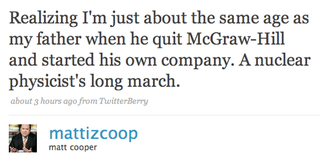 S
Talking Points Memo blogger Matt Cooper worked on his daddy issues.

Did you witness the media elite tweet something indiscreet? Please email us your favorite tweets — or send us more Twitter usernames.