S
Life in the media is rough. CNET's Natali Del Conte got stuck in the foot, while Fox's Nancy Loo suffered a wound in makeup. These and other reports of suffering from the twittering class: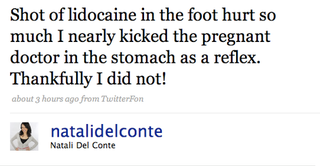 S
CNET video correspondent Natali Del Conte kicked back.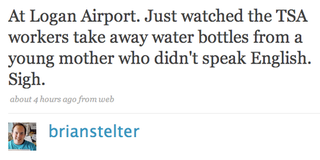 S
New York Times media reporter Brian Stelter was an eyewitness to injustice.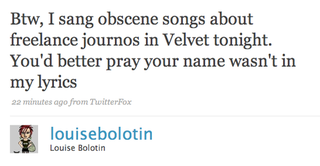 S
Mancunian editrix Louise Bolotin sang her heart out.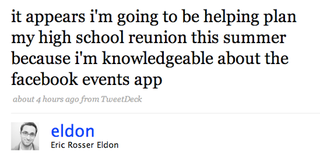 S
VentureBeat editor Eric Eldon found a benefit to his Facebook obsession.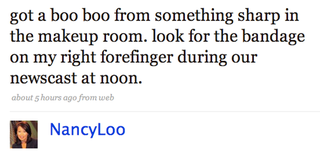 S
Fox Chicago anchordame Nancy Loo suffered for her art.

Did you witness the media elite tweet something indiscreet? Please email us your favorite tweets — or send us more Twitter usernames.