S
One BusinessWeek scribe fussed over his beard, an Ars Technica blogger griped over her ride, and an ABC News reporter got dissed in makeup! The Twitterati's complaints were endless today: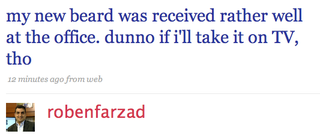 S
BusinessWeek writer Roben Farzad flaunted his facial hair.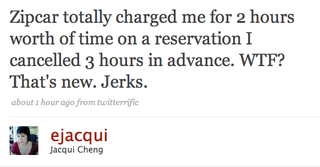 S

Ars Technica editor Jacqui Cheng bitched about her car rental.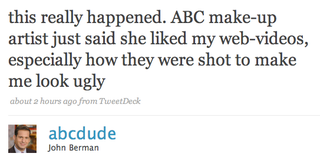 S
ABC newdude John Berman damned his faint praise.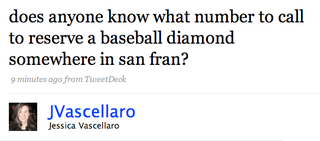 S
Wall Street Journal writer Jessica Vascellaro sought pitchers and catchers.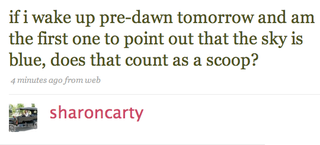 S
USA Today Detroit bureau chief Sharon Carty planned the next day's coverage.

Did you witness the media elite tweet something indiscreet? Please email us your favorite tweets — or send us more Twitter usernames.